Skylar Singleton, of Louisville, Kentucky, is the oldest of three siblings. She told BuzzFeed News her family is "very close."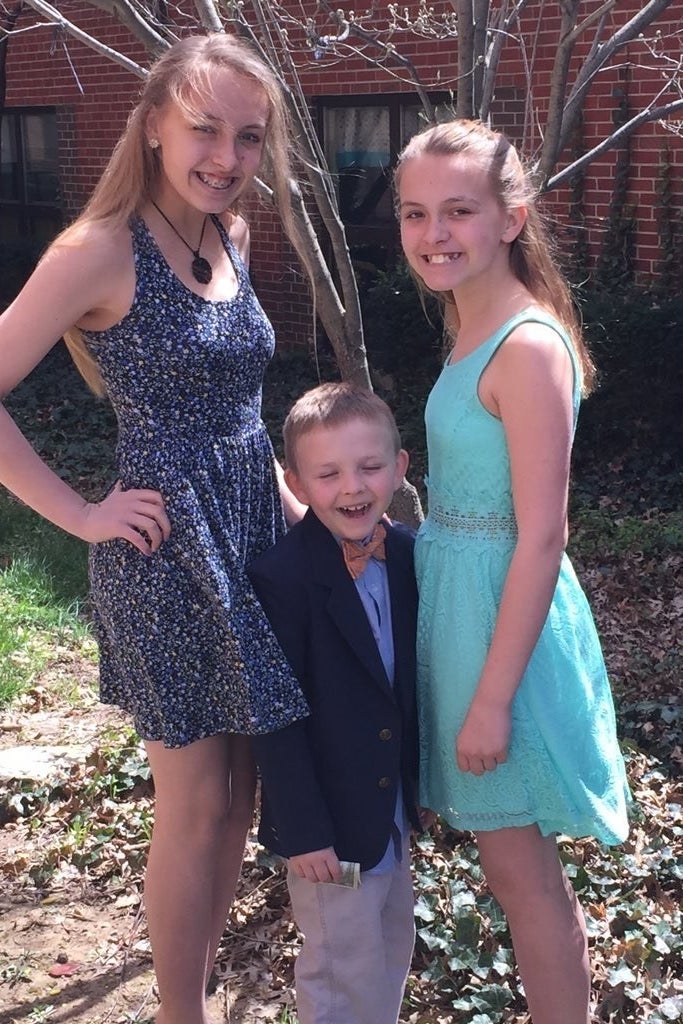 "My family always works together to get things done," she said.
However, like all big sisters, Skylar can't pass up an opportunity to poke fun at her younger siblings, 13-year-old Elli and 7-year-old Jackson. So, when Elli freaked out at the doctor's office getting a shot, she had to put it on Snapchat.
Poor Elli realllly was not down. Her mom was not amused.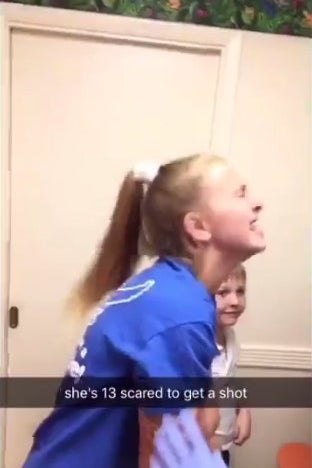 Skylar said her sister was "just being crazy," and has never been that into shots.
"When my sister and I were younger we would hold hands and cry when the other one got a shot," she said.
She added that her siblings didn't realize she was recording them.
"My sister was actually that scared," she said.
Skylar posted the video on Twitter just so her friends could see it, but it has since been retweeted over 13,000 times. People thought it was seriously hilarious.
A ton of people were like, same.
They totally felt Elli's pain.
"I have never related to a video more than this," one girl wrote.
"I'm 17 and this is me ((at least until I pass out))," another said.
Skylar said that her family has good humor about the video going so viral.
"My sister thinks it's funny now and laughs at it," she said. "My mom also thinks it's really funny."
She added that it was fun to get so big at first, but now its "annoying" to get so many notifications. She said she is now hoping to get on Ellen.
"I think it'll all be worth it though if we get to be on the Ellen show," she said.