A high school cross country team in California has found a way to give back while training by inviting shelter dogs to run with them during practice.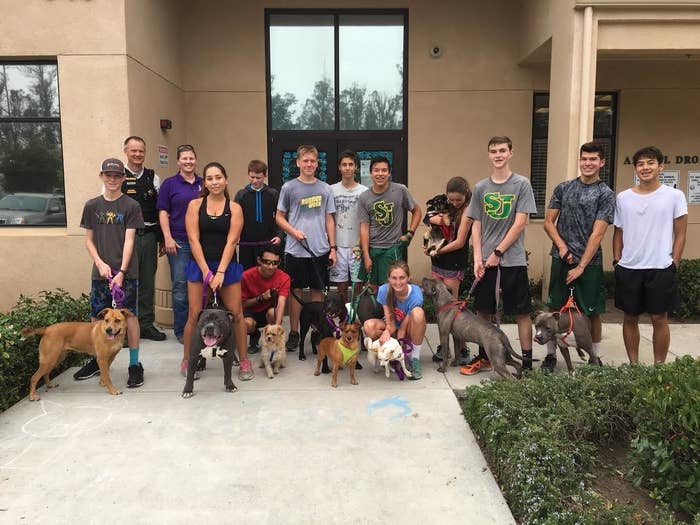 The teenagers from St. Joseph High School in Santa Maria conducted their morning workout at Santa Barbara County Animal Services last week.
Stacy Silva, the shelter's community outreach coordinator, told BuzzFeed News that the idea came to her when she saw a post from the team's coach, Luis Escobar, on Facebook.
Silva said Escobar is well-known in the community as an animal lover and runner, and when he posted that his cross country season was starting she thought it could be fun to combine his two passions.
"How about you bring those kids to the shelter and run some of our shelter dogs?" Silva recalled asking him.
Escobar thought it was a great idea, and they made it happen. The pups were REALLY excited to run.
Silva said the dogs were thrilled to go outside and run, adding that some of them had never even been on a leash or gone on a run before.
"Their excitement was growing, you could actually see it in the dogs' eyes, you could see they were happy to go out," she said.
Once they got outside, it was clear the pups were having a good time.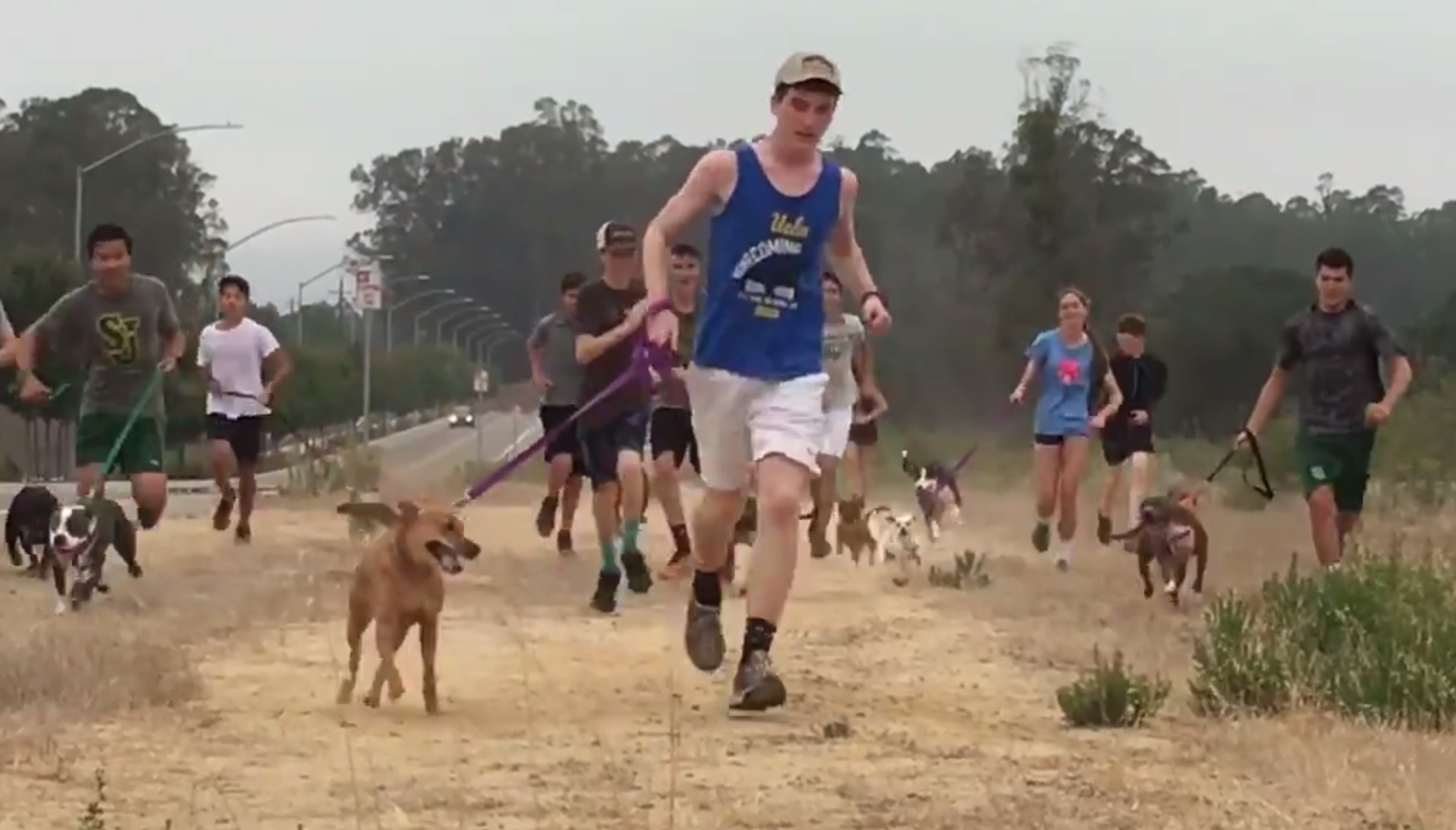 Although some preferred a more leisurely stroll.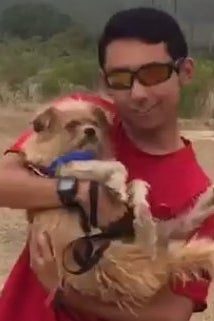 After the school shared videos of the practice on Facebook, Silva said the shelter has received a ton of attention for the event.
"It's been some amazing positive outreach," she said.
The team is planning to come run with the dogs again, and Silva said she hopes the exposure helps her dogs and others find forever homes.
"I think the biggest thing is the interest it has garnered in other communities and raising awareness and making a difference in the lives of shelter dogs," she said.