This is India Ross, an 18-year-old high school student from St. Louis, Missouri.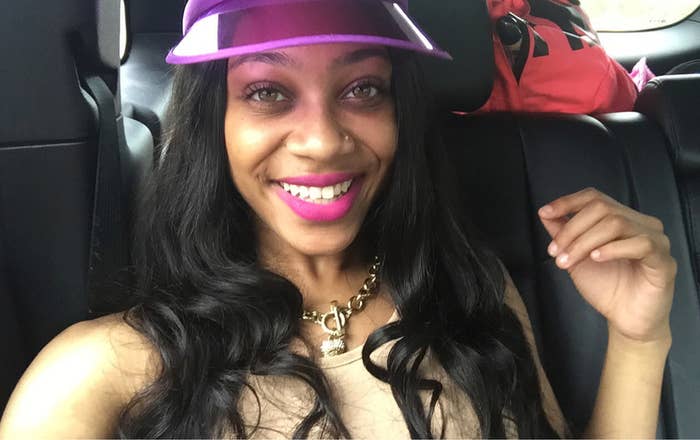 The teen told BuzzFeed News she is an aspiring fashion designer and is headed to Columbia College Chicago in the fall.
She plans to double major in fashion business and fashion merchandising with a minor in public relations and marketing.
"I always [have planned] to open my own fashion retail store right here in St. Louis," she said.
Ross said she saw footage of Beyoncé at the gala and had a vision for what her own dress could be.
"I had the perfect image in my mind," she said.
Ross took her idea to a local designer, Toi Hall of Toi Box Couture. The designer worked with the teen to create this gorgeous, Beyoncé-inspired gown.
Safe to say, she nailed it.
Even down to the hair flip.
The dress made Ross feel like a "#queen #diva #girlboss," she said.
She added that everyone at the prom "loved" the dress.
"My date and I felt like Beyoncé and Jay-Z," she said. "It wasn't prom, it felt like we were at the Grammys, everyone slayed."
Her look has also drawn attention from magazines like Seventeen.
The dress designer wrote on Facebook that the attention has been amazing after years of honing her skills.
"All those sleepless nights, back pains, and hate were worth it," she wrote.
Although she took some criticism for the dress, Ross said that the negativity doesn't bother her.
"I like to see how everyone feels about my idea," she said. "I appreciate the good, the bad, and the ugly."