On Thursday, two people were killed and over two dozen were injured after an explosion leveled buildings in New York City's East Village neighborhood.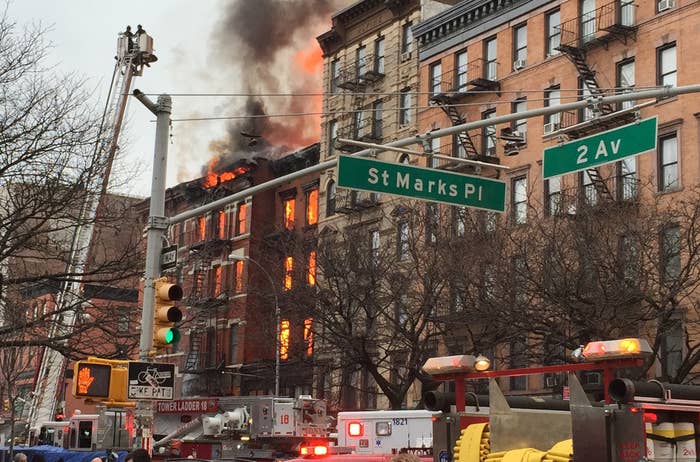 But to some people in the city, the scene was nothing more than a perfect place for a selfie.
Really?!
Yikes.
Even reporters were doing it.
The selfie snappers were met with rage on social media and local newspapers, with the New York Post deeming them "village idiots."
Twitter users were equally harsh.
One of the selfie-takers told the New York Post they were trying to be satirical, but it backfired.
"My intention was to point out how many people post selfies in inappropriate times and it backfired," Jeanie Slade said.