Selena Gomez's mom, Mandy Teefey, publicly shamed the star on Instagram on Tuesday for appearing in an upcoming Woody Allen film, saying she advised her daughter against it.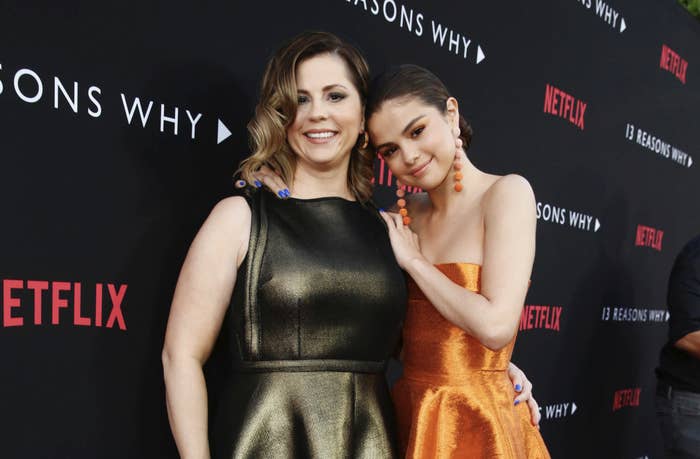 Teefey, who fans have speculated is currently on the outs with Gomez, made the comments after fans began to clamor for Gomez to speak out against Allen, who has been accused by his daughter Dylan Farrow of molestation for decades.
Gomez is set to star in Allen's upcoming film, A Rainy Day in New York alongside Timothée Chalamet, Elle Fanning, and Jude Law. Chalamet said on Monday night he will donate his fee from the film in light of the allegations.
After Teefey posted a photo on Instagram on Monday, fans began commenting on the photo telling her to ask Gomez to speak out as well. Teefey responded to one of them, saying she had told her daughter it was a bad idea.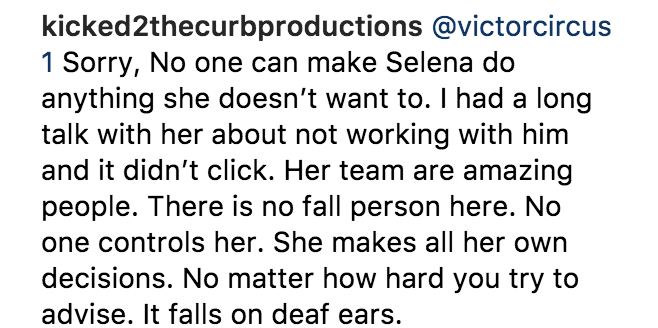 She wrote:
Sorry, No one can make Selena do anything she doesn't want to. I had a long talk with her about not working with him and it didn't click. Her team are amazing people. There is no fall person here. No one controls her. She makes all her own decisions. No matter how hard you try to advise. It falls on deaf ears.
Of course, fans lost it. Journalist Joshua Fox tweeted the exchange, writing Teefey "threw her under the bus."
Many people immediately started dragging Gomez.
They called her a "whole-ass dummy."
And a hypocrite.
"Oh wow Selena Gomez doesn't care about the women Woody Allen abused. She's not a feminist. She only cares about the money and clout. Smh."
Though some said it seemed Teefey was trying to ruin her daughter's career.
"what's wrong w selena's mom lol why is she exposing her own daughter."
Teefey's comments come as fans have been speculating that mom and daughter are on the outs. Teefey also recently threw shade at her daughter over her rumored reconciliation with her ex-boyfriend, Justin Bieber.
Reps for Gomez and Teefey did not return a request for comment from BuzzFeed News.