President Trump's former national security adviser Michael Flynn is under investigation by the Defense Department over allegations that he accepted payments from Russia and didn't disclose them properly on government forms.
The investigation was revealed by House Democrats on Thursday.
Flynn, a former Army general, received the payment of $68,000 in 2015 for attending the 10-anniversary celebration of Russia Today, the Kremlin-owned media company.
He allegedly did not cite this payment on his SF-86, a document included in the screening process for a security clearance. Flynn's lawyer has denied any wrongdoing, saying Flynn "briefed the Defense Intelligence Agency, a component agency of the Department of Defense, extensively regarding the RT speaking event trip both before and after the trip."
Flynn resigned from his position in the Trump administration after just a few weeks when it emerged he had misled Vice President Mike Pence about conversations he had with Russian officials.
At the White House press briefing on Thursday, spokesman Sean Spicer was asked if the administration had properly vetted Flynn before naming him as national security adviser. Instead, Spicer suggested it was the Obama administration that had dropped the ball on Flynn.
"General Flynn came in with just the Obama administration vetting? Is that right?" CNN's Jim Acosta asked. "That's the impression you're giving."
"It is," replied Spicer.
The press secretary then compared the vetting process of Flynn to be national security adviser to the security checks on White House press reporters.
"Why would you rerun a background check on someone who was the head of the Department of Defense Intelligence Agency that had and did maintain a high level security clearance?" Spicer said.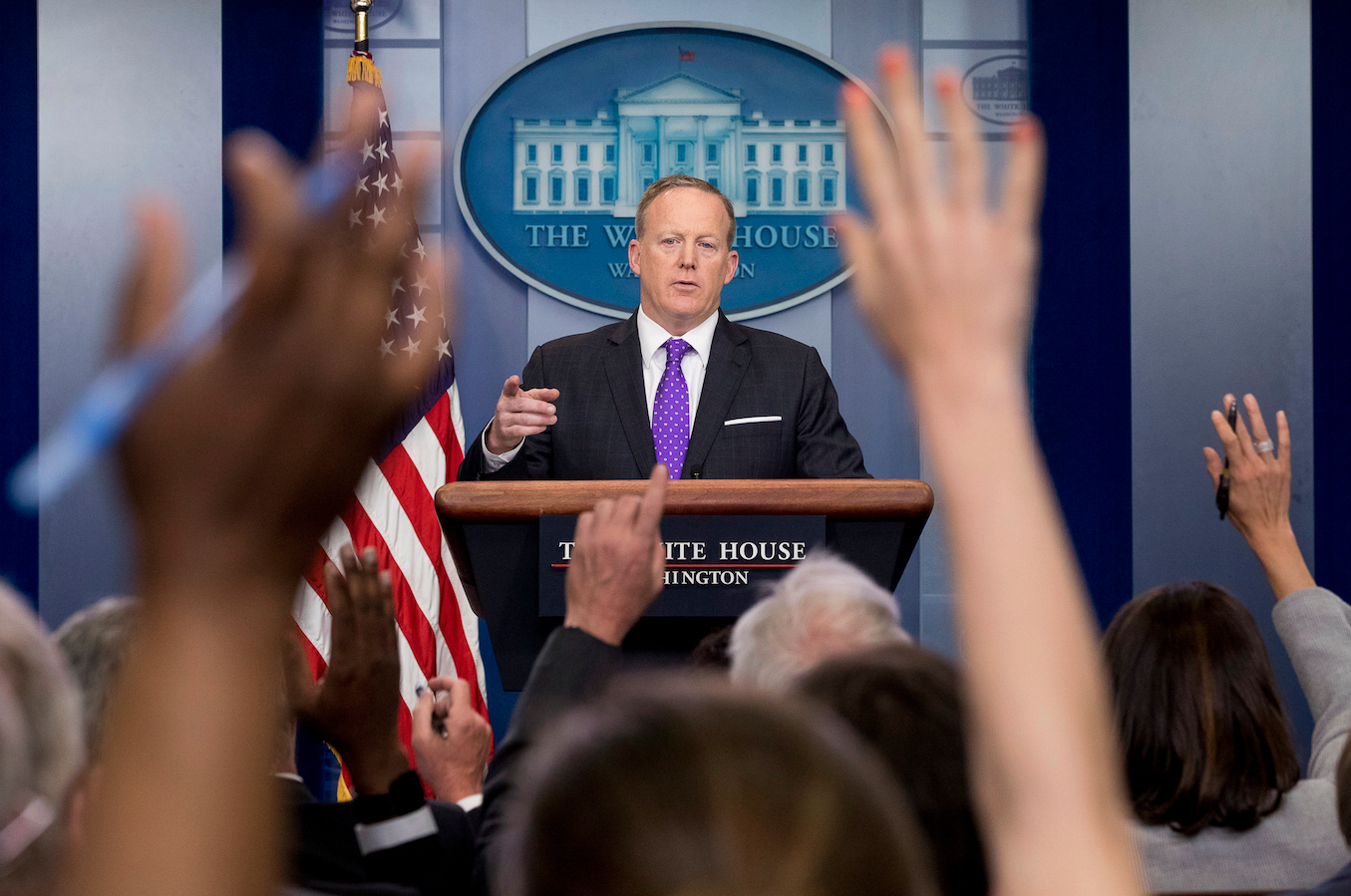 Responding on Twitter, many people bristled at Spicer appearing to blame the Obama administration for Flynn's hiring in the Trump White House.
They were rather confused by Spicer's logic.
And also shaking their heads.
Some were angry.
"I only hire the best people. And when I don't, it's Obama's fault," said one person.
"Sean Spicer blaming President Obama for not vetting Flynn is like me demanding Ford honour the warranty on my Tesla," said another.
Basically, this was a lot of people's reaction: "Come on, man!"
When asked if the president believes Flynn should seek immunity from prosecution in exchange for assisting investigators, Spicer replied, "I think Mike Flynn should do what his counsel advises him to do."