A volunteer therapy dog is bring Christmas cheer to thousands of people online after photos of him dressed for the holidays went viral.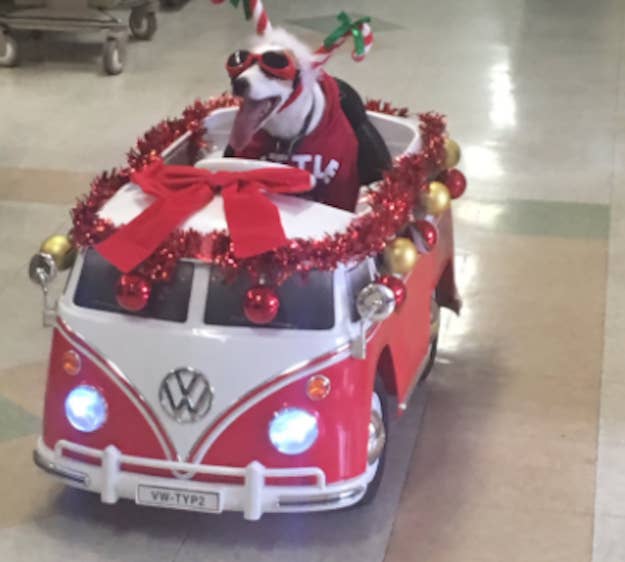 The pup, named Sancho, volunteers with his owner at the San Gabriel Valley Medical Center in California.
A hospital spokeswoman told BuzzFeed News that Sancho zips around in his VW car, spreading joy throughout the floors on a regular basis. Another dog visits the facility as well.
He even has his own hospital-issued ID badge.
"The patients are delighted to see him come down the hallway in the VW," she said.
She added: "Everybody loves it, everyone looks forward to the dogs coming in."
Sancho's Christmas outfit is extra merry, with lots of sparkles and ornaments adorning his car.
However, that's not his only outfit. He cruises often in his Hawaiian shirt, and also dresses up for other holidays.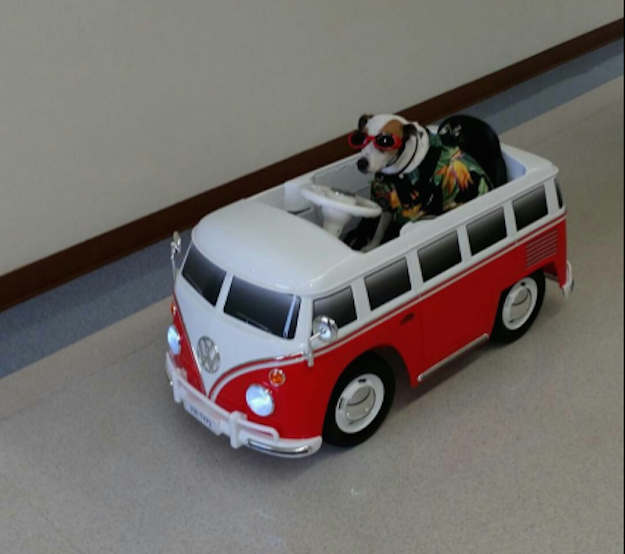 This week, a Twitter user named Julie tweeted out some pictures of Sancho at the hospital. She told BuzzFeed News her mom, who works there, sent them to her.
Her photos were retweeted thousands of times, and many people fell in love with the festive pooch.
He touched a lot of souls.
"He's brilliant! You couldn't help but smile at him!"
Julie said it has been "cool" to bring some smiles to the internet through Sancho's photos.
"The pictures are so cute and you can tell that it makes people happy and it makes them smile just looking at it," she said.
Love dogs? Sign up for our "Dog a Day" newsletter and we'll send you an adorable pup every day!
If you can't see the signup box above, just go here to sign up for BuzzFeed's "Dog a Day" newsletter!
CORRECTION
The dog's name is Sancho. A previous version of this post misstated his name.