A high school baseball coach plans to name his unborn son after two characters from The Sandlot after he promised his players they could name his child if they had a winning season.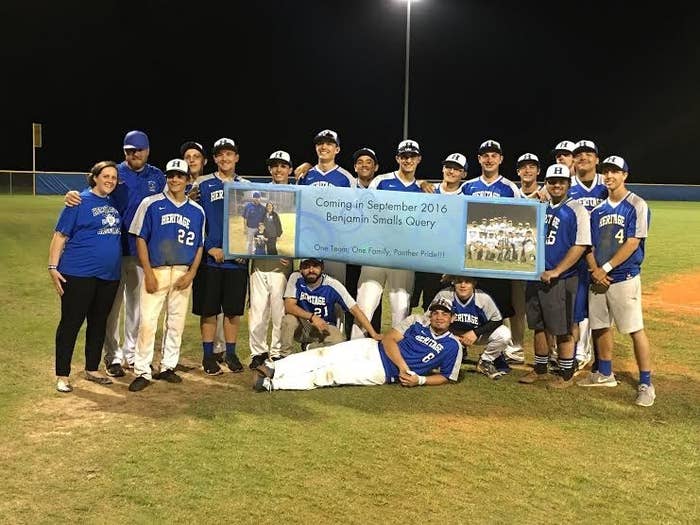 Robert Querry has been teaching and coaching for 11 years, but just last year became the baseball coach for Heritage High School in Palm Bay, Florida.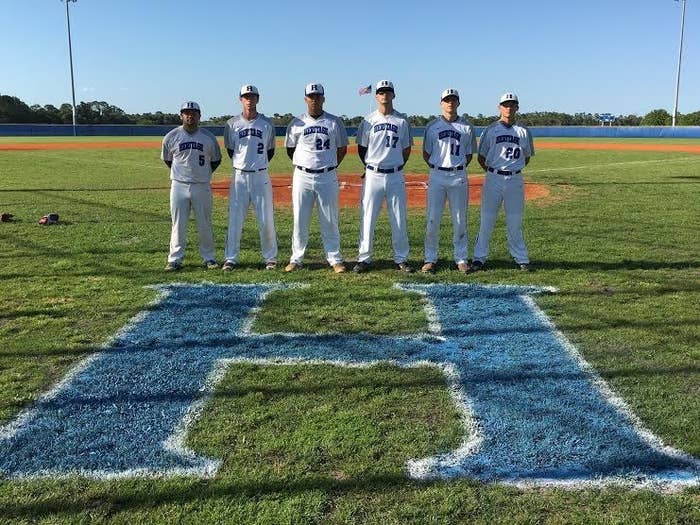 He told BuzzFeed News that when he took the coaching job, the team had come off of three losing seasons.
However, he could see how special the players were and knew they had potential to do great things.
"I had a lot of respect for them because they never quit," he said.
So, Querry decided to add a little bet into the mix. He told the team that if they had a winning season and won 14 games, they could name his unborn son. Querry and his wife Julia are expecting their second child in September.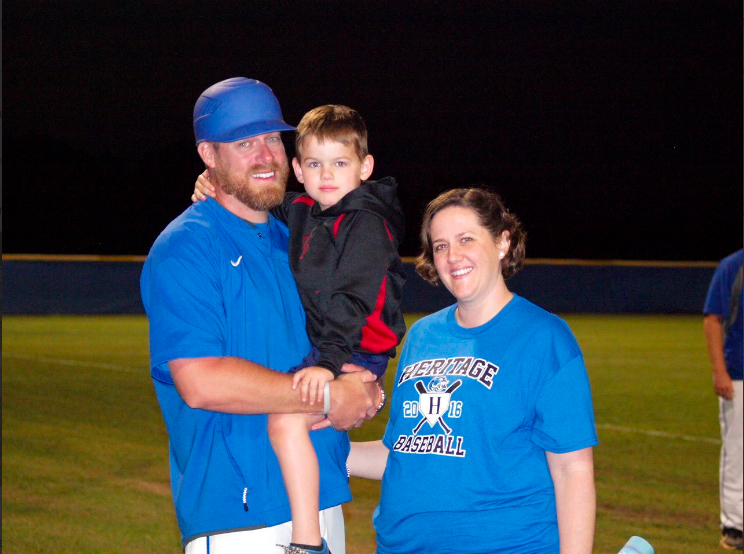 "[I had] been trying to show them they meant something to me," Querry said of how he thought of the bet.
Though the players were immediately stoked, Querry said it took a little convincing for his wife to come around. The two are already parents to 4-year-old Brady.
He said when he immediately pitched the idea, Julia Querry thought he was kidding. But then he told her he told his players he was serious.
"She's like, 'you did what?'" he said.
Querry said he tried to "downplay" the bet a bit, but secretly knew the team would pull it off.
"This team is special," he said. "I wouldn't just do this for any team. I knew they could do it."
The team decided to name the baby if they won "Benjamin Smalls," after two characters from the iconic baseball movie The Sandlot.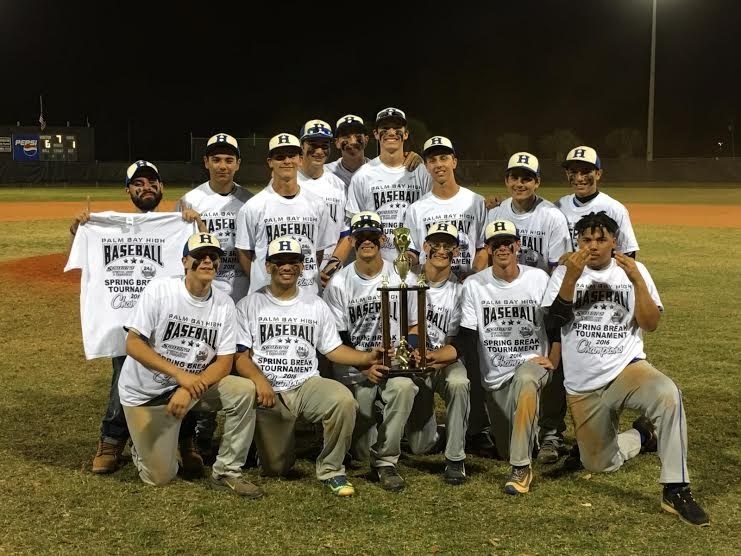 Querry said he thought the name was perfect.
"That movie is to baseball what A Christmas Story is to Christmastime," he said.
After the story was reported in local media, the co-writer and director of The Sandlot, David Mickey Evans, visited the team and signed balls and memorabilia for them.
"[He was] a really good guy," Querry said.
The bet worked. On Tuesday, the team won their fourteenth game. After the game they presented the family with a banner emblazoned with their new son's name.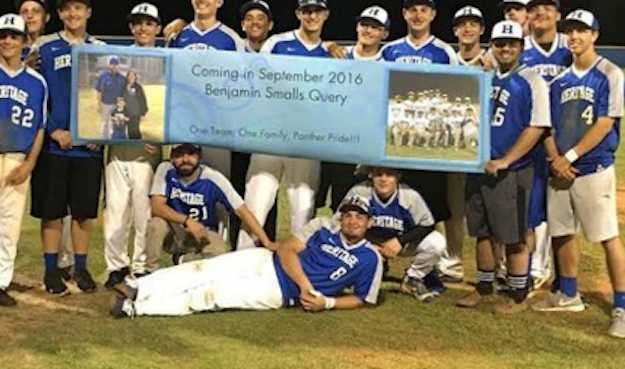 Querry said his wife has warmed up to the name, and now can't wait to christen their new son Benny.
"She's very excited about it," he said.
He added that the experience has been amazing for the team, and they are truly a "family."
"Winning has really brought these guys together," he said.