Martin Belam is a reporter for the Guardian who lives in the UK. He is also a dad to two kids, a 4-year-old boy and an 8-year-old girl. So, like all modern parents, he is EXTREMELY familiar with the kids show PAW Patrol.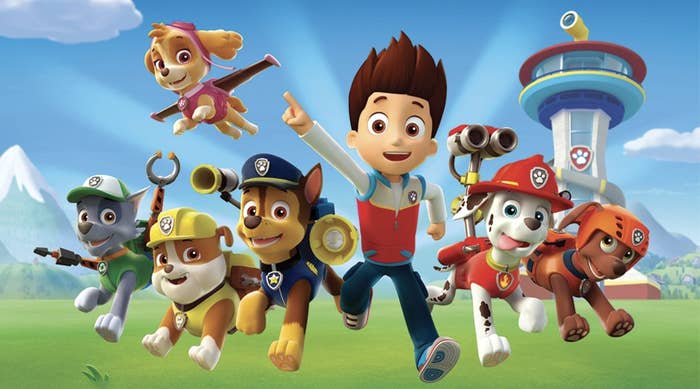 If you don't have any kids in your life, here is a brief explanation. PAW Patrol is a Canadian TV series about a boy named Ryder who manages a team of talking puppies who run emergency services for a town called Adventure Bay.
The show is REALLY popular. Meaning parents have to watch it over and over and over and over again.
It's burned deep into their psyches.
Belam said his son is a "big fan" and so he has "sat through way too many episodes."
However, he said he's not too into the show, himself, because he said it annoys him that there is only one girl dog, Skye, in the main patrol, and she doesn't get enough play.
"My 8-year-old daughter gets cross about that too," he said.
Over the weekend, Belam was contemplating the show, as one does, when he decided to ask a question to his followers.
It turns out people have a LOT of theories and were just WAITING for someone to ask.
Parents, and other PAW enthusiasts, began to debate.
It got creative.
Not bad.
Could be.
This is a fun one.
Wow, intense.
I've seen this one before.
A lot had theories about Ryder's backstory.
Probs.
Just waiting for the Marvel Universe crossover.
Some people got really dark.
Um, WTF?
Is Ryder a victim or a villain?
:(
Ryder, how could u?
Yikes.
Wahh.