Robert Durst, the accused killer at the center of the HBO mini-series The Jinx, was arrested in New Orleans on Saturday night on a reported warrant for murder out of Los Angeles.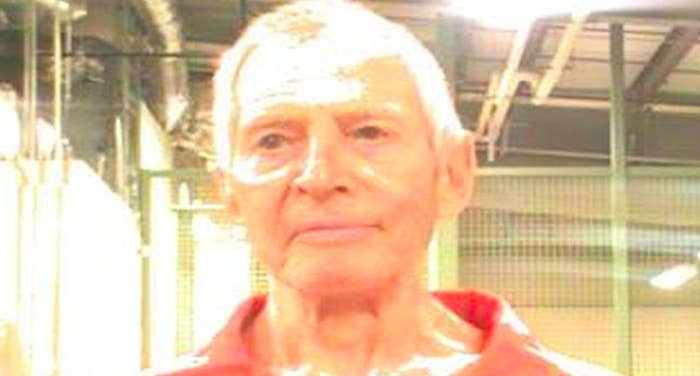 The real estate scion was taken into custody on one charge relating to an out of state warrant, according to the Orleans Parrish Sheriff's Department.
Durst's lawyer, Chip Lewis, said that he was being held on a warrant for murder out of Los Angeles, ABC 7 reported.
Lewis said that Durst will not fight extradition to California and plans on contesting the charges against him in court.
"He's maintained his innocence for years," Lewis told the television station. "Nothing has changed."
The FBI arrested Durst at a hotel where he was staying under an alias, ABC 7 reported. Officials reportedly were concerned he would attempt to flee.
Durst's arrest comes as the final episode of the HBO mini-series about him is scheduled to air on Sunday.
The series has examined the strange life of Durst, who has long been suspected as being involved in the deaths of three different people.
The cases are the disappearance of his first wife Kathleen in 1982, the death of his friend Susan Berman in 2000, and the killing of his neighbor Morris Black in 2001.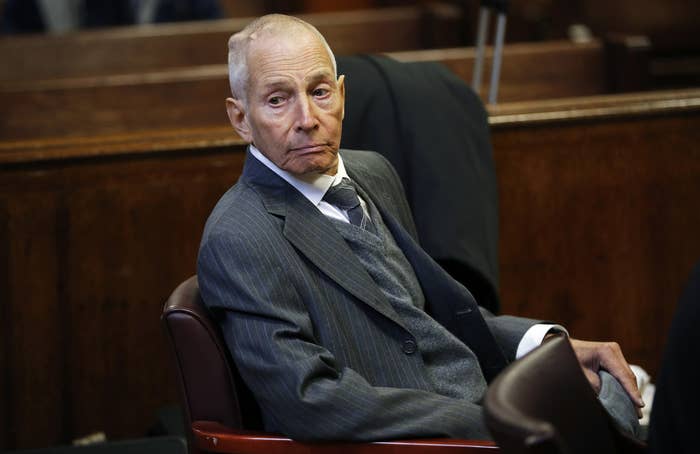 Durst has never been convicted in any of the deaths, but he was charged with Black's murder. He was acquitted after claiming self-defense.
Last week, the New York Times reported that the Los Angeles District Attorney's Office was reopening the investigation into Berman's death after new evidence was shown on the HBO show.
The new evidence was a letter from Durst that is very similar in style to one that authorities believe was written by the killer, the New York Times reported.
Police have long suspected Durst played a role in Berman's death but have never been able to prove it.
HBO said in a statement on Sunday that it was very proud of the "brilliant" work of the team behind The Jinx, Andrew Jarecki and Marc Smerling.
"Years in the making, their thorough research and dogged reporting reignited interest in Robert Durst's story with the public and law enforcement," it said.
The Los Angeles District Attorney's Office did not respond to a request for comment from BuzzFeed News.