This is Simone and Mikayla, a pair of high school best friends from Houston, Texas.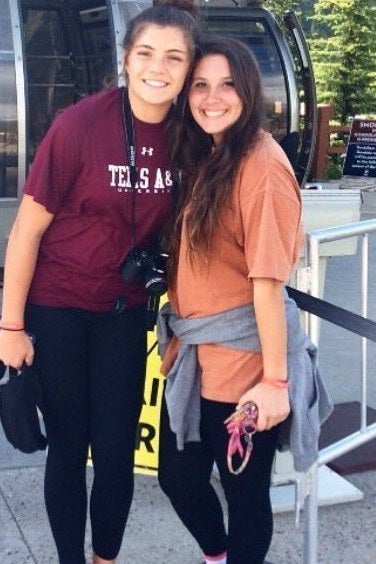 Recently, the friends were out for a drive with Mikayla's sister, Alyssa, when Mikayla hit a bird and killed it.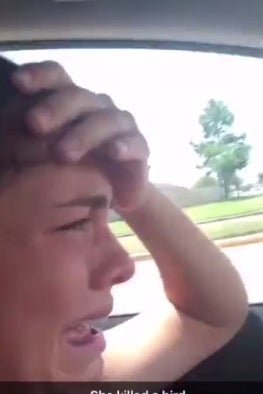 Mikayla felt really bad, she told BuzzFeed News, especially after Simone started playing sad music. Simone recorded the whole thing for Snapchat.
"When I heard the music, I thought of the scenes in the movies where the baby bird flies out of the nest on a sunny day with the fall leaves and its life is just beginning," she said. "And I realized I took that bird's life away and it would never get to fly again."
Mikayla added that she is very caring toward all animals, and won't even kill a bug in her house.
"I am just the mushy-gushy type — I can't bear to watch sad things," she said.
Simone, however, told BuzzFeed News she thought the situation was hilarious.
"I started to play sad music because I'm a terrible friend and I thought it was hilarious seeing how upset she was," she said.
Mikayla couldn't stop crying. "It probably hurt when it got hit!" she said.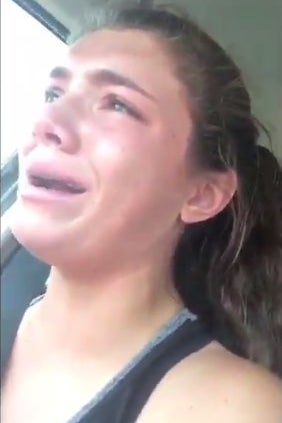 "When I thought about it, I really got sad, and terrible thoughts of what I had done flowed into my mind," Mikayla said.
Mikayla felt she couldn't just leave the bird. So, they turned around and ran out to get the bird, to give it a proper burial.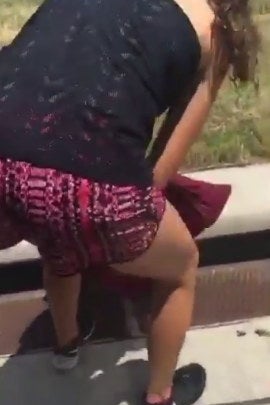 The teens then came home and dug a grave.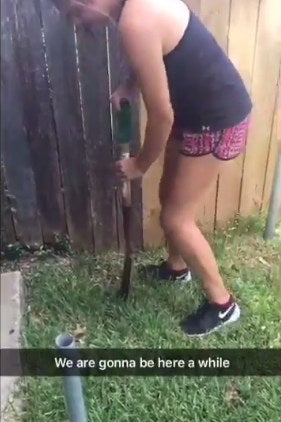 Simone said she filmed it because she thought her friends would enjoy the scene as well.
"I honestly thought it was so funny, and I took the video so that I could re-watch it when I was bored or sad so it could cheer me up, plus I wanted my Snapchat friends to experience it too," she said.
Simone also tweeted the video, and thousands of other people found it really relatable, or really hilarious. It gained popularity this week after being picked up by parody accounts.
Some people said they would react the same way as Mikayla.
Simone said she was really surprised the video became so popular.
"I was just expecting like 20 retweets," she said. "It's also really cool when you go out and someone asks you if you posted the video of the 'bird girl.'"
Mikayla added, "I think it's kind of amusing for everyone to get to experience it, but it's still sad."