Firefighters in Arizona are warning people to check their pool toys after a local family found a bunch of rattlesnakes inside their pool noodles when going for a swim.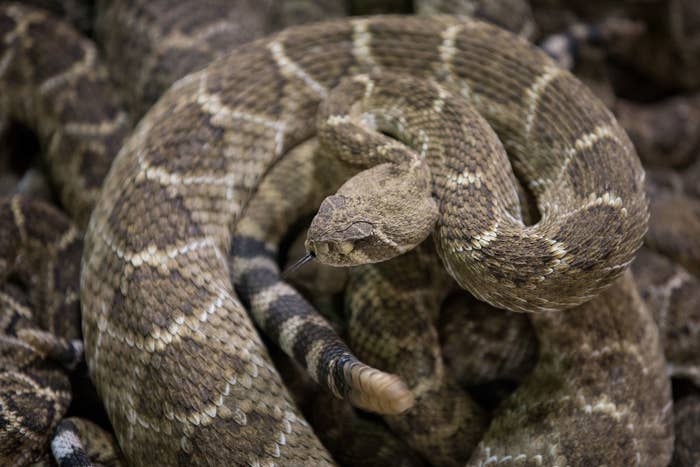 The Buckeye Fire Department wrote in a Facebook post that the concerned citizen asked the department to warn others after the truly disgusting experience.
The unidentified person had left the noodles out by their pool propped against a wall.
"The next time they went to use the pool, the pool noodles were picked up and brought to the swimming pool. Out popped a rattlesnake," the department said.
Not only was there an adult rattlesnake, but the department said the person also found a "couple of young rattlesnakes" still in the noodle.
The department then reshared (y tho) this truly disgusting photo of a different type of snake emerging from a noodle.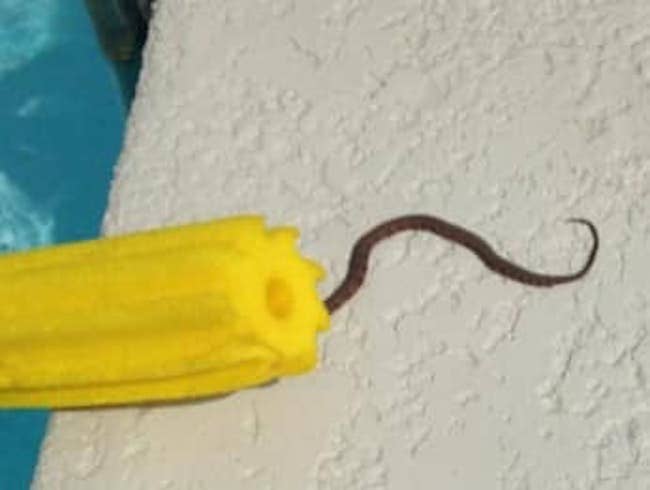 The department added that it's also had reports of different snake types laying eggs inside the noodles.
However, these would not be rattlesnakes, as rattlesnakes do not lay eggs.
The person who found the rattlesnake was not harmed.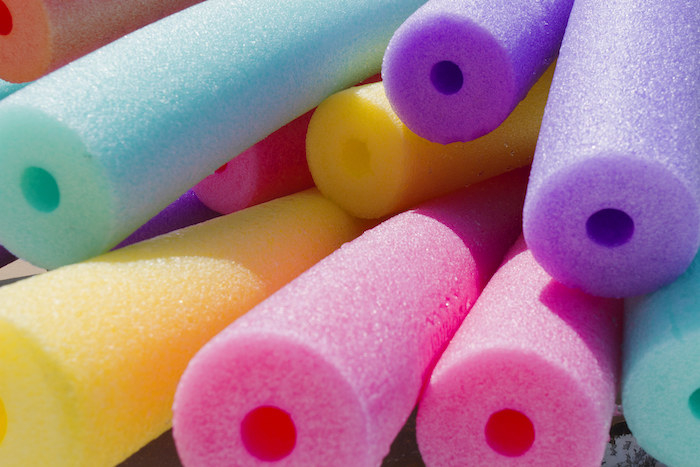 "This story was posted to warn people that some of our desert critters may wander into our backyards and find a hiding place in our around items left around the pool area," the post said.