Have you ever been enjoying a coffee, tea, or nice breakfast pastry and thought to yourself: "A rat crawling on the table would make this a much better experience." Well, you're in luck, if you are in San Francisco, that is.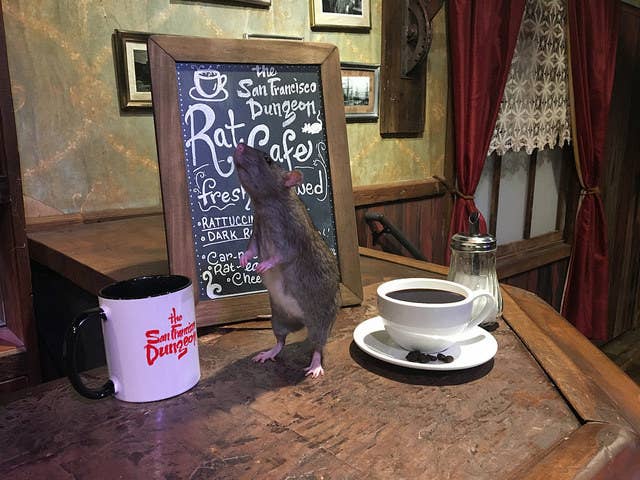 The San Francisco Dungeon is a "60-minute, live-action journey through 200 years' worth of the Bay Area's most riveting — and sinister — history." Now, for a limited time this summer, it is offering guests a new creepy experience.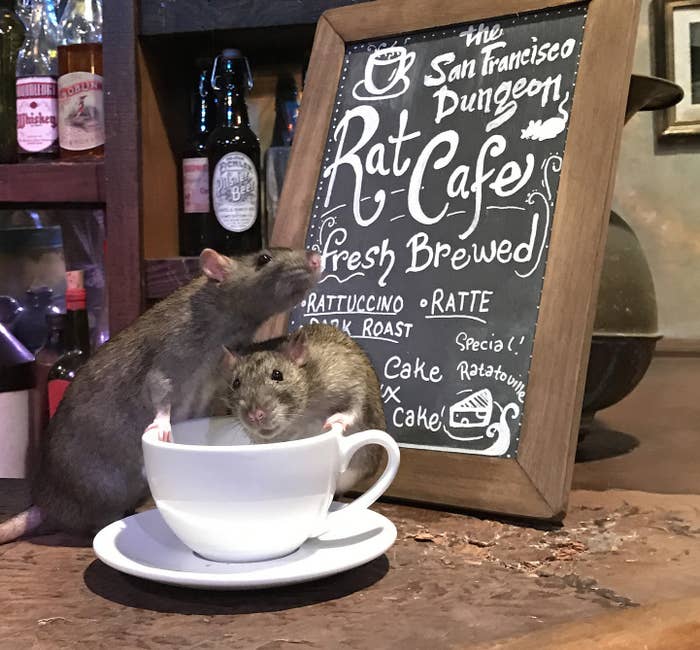 For just $50, people can "sip their coffee while seated at bistro-style tables, nicely draped with red and white gingham tablecloths...all while being surrounded by live rats." You will get coffee, tea, or water, and a breakfast pastry.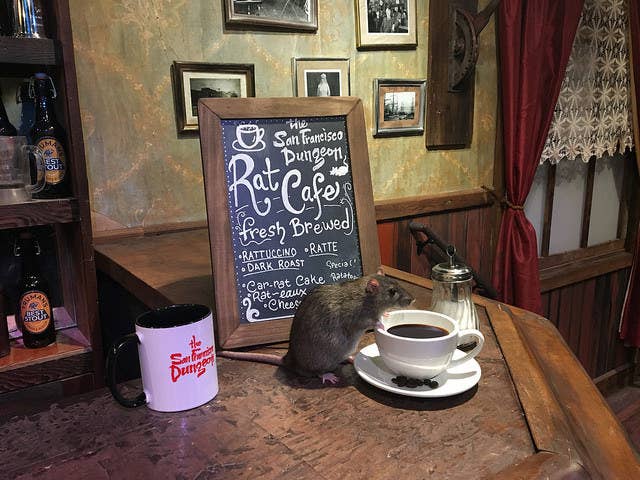 Reviews of the new experience online were mixed. Some people were totally in.
Yassss.
Others were like, no why WTF.
Nope nope nope.
"I thought you paid to NOT have rats near where you eat and drink."