This Picture Of A Tornado Hitting A Rainbow Looks Like It's Straight Out Of Oz
Dorothy may be in there for all we know.
This Mother's Day has had a ton of crazy weather. There was an earthquake in Hawaii, tornadoes in the South and Midwest and snow (?!) in Denver.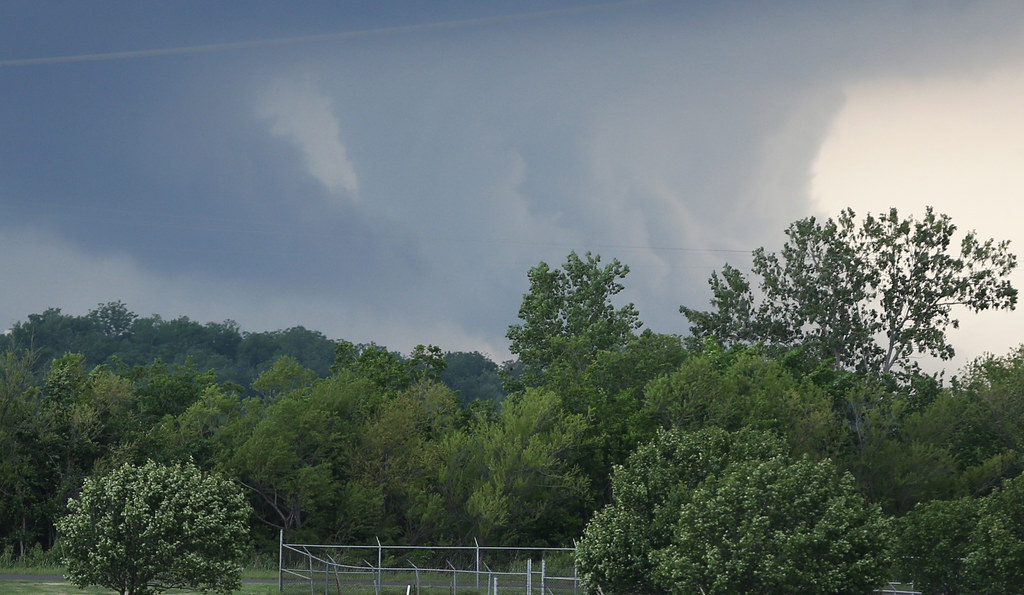 But amid all the severe weather, one group of storm chasers captured a photo that is simply magical.
The Wizard of Oz-like picture of a tornado hitting a rainbow was captured on Saturday in Eads, Colorado, by a group called Basehunters.
The group is "committed to capturing and sharing the most unique severe weather footage on the market," according to its website.
People on Facebook soon started accusing Basehunters of photoshopping the picture. However, they posted a video that shows the amazing sight in real time.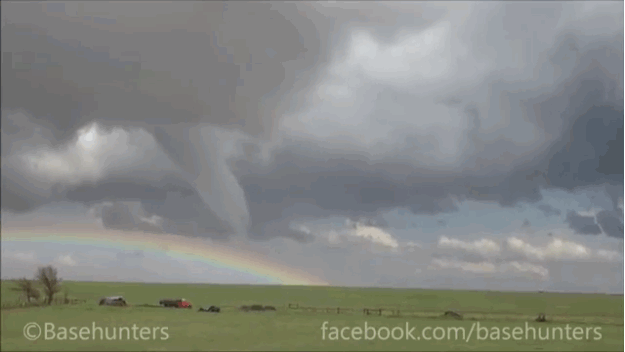 It's unclear whether the tornado is actually a portal to Oz, but it sure looks like it.