Savanna Tomlinson is a 17-year-old high school senior in Florida. A few months ago, she saw a post on Instagram that made her laugh.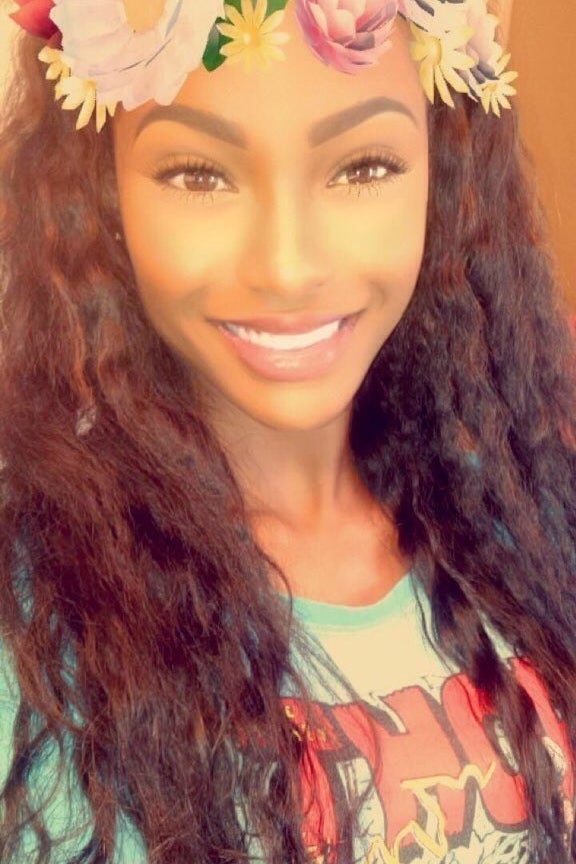 Savanna told BuzzFeed News the post was from a guy who claimed he had gotten a free plane ticket by using his "sounded white" voice on the phone.
"I thought it was funny, but when it came time to find a job or handle business, I caught myself using this so-called 'white' voice," she said.
The joke has indeed been floating around social media, such as this post by comedian Jaboukie.
So when it came time to pick a senior quote for her yearbook, Savanna used the post as some amazing inspo. She wrote, "Anything is possible when you sound Caucasian on the phone."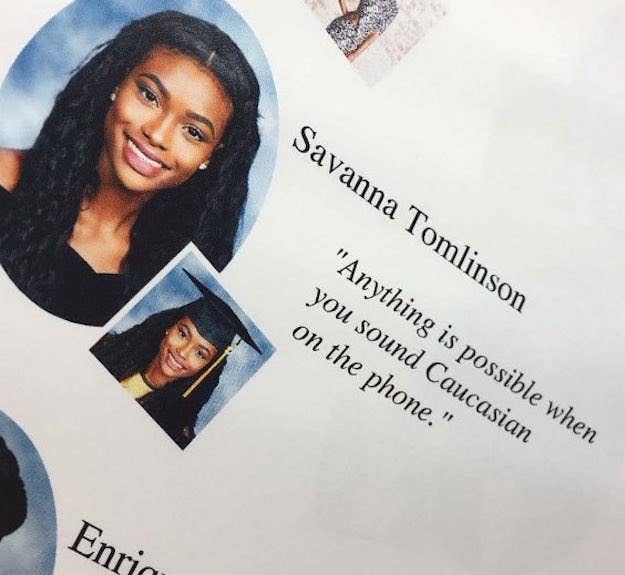 She also decided to post it on Twitter, writing, "Going out with a bang." Her quote went super viral, because obviously.
People thought she totally slayed the game by having an original, funny, AND poignant quote.
And many people said they could really relate to it.
They said it was too true.
"Bless this truth teller."
"Savanna Tomlinson for the 2020 presidential election."
But one person who wasn't that into the quote was Savanna's mom. Savanna tweeted that her mom was "furious" about her entry, but don't worry — things are fine.