This is Jamal, a 17-year-old student from the English village of Honley in West Yorkshire.
Recently, Jamal's school hosted a charity event where they all dressed in costumes. He decided to go as a duck.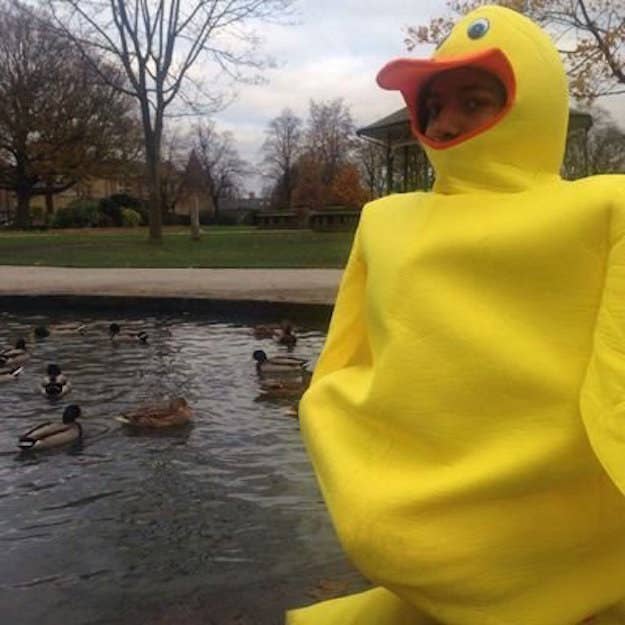 Jamal and his friends decided to go to a local park to take photos, and he had the idea to go check out the other ducks. The pictures were pretty hilarious.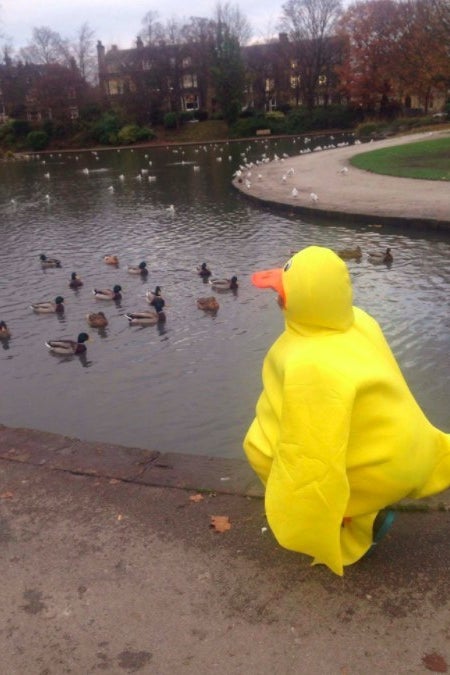 "Yo fam, what's up?"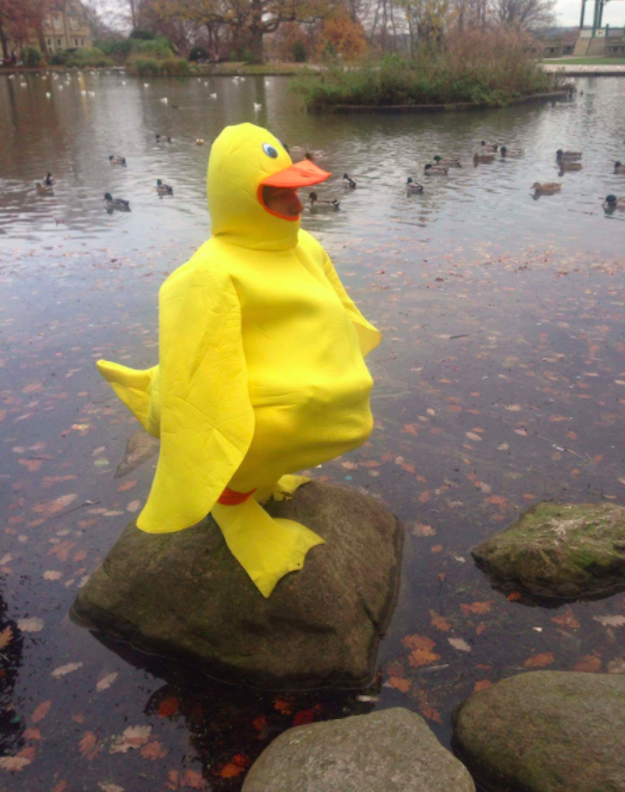 Jamal said the ducks seemed to be into him as well.
"They followed us around. It was class," he said.
Jamal thought the pictures turned out pretty good, so he decided to share on Twitter. They brightened a lot of people's days.
A lot of people wanted to know where Jamal got the outfit, he said.
And others tagged their friends, saying it seemed like the sort of goofy thing they would do.
Others showed off their own duck/egg costumes.
Jamal, thanks for quacking us up.