Morgan Svobodny, a 20-year-old from Minnesota, is super close with her 23-year-old brother Zachary.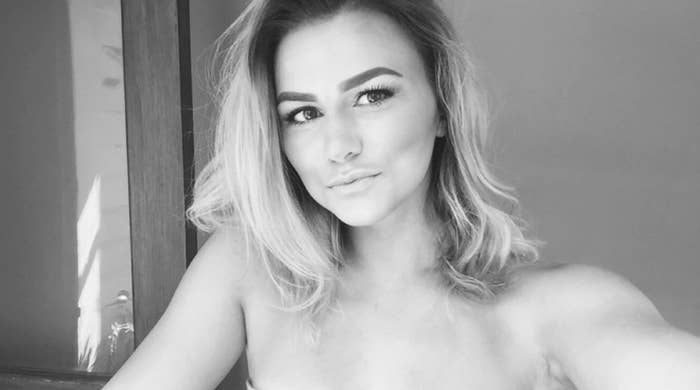 Zachary loves to prank Morgan, she told BuzzFeed News, and is always coming up with ways to troll her.
"He's creative to say the least," she said. "I'm not sure where he comes up with these things in his head — he's comically talented really."
For example, a few years ago he gave her a present any girl would want...with a few "revisions."
However, this year he totally outdid himself. He sent this Christmas card to their relatives, and well...just look.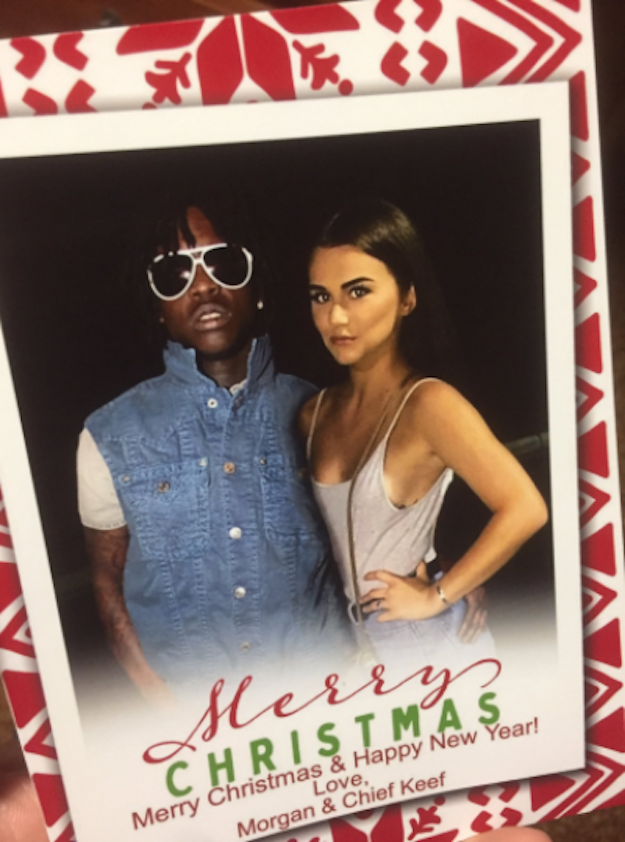 He told his relatives Morgan had begun dating rapper Chief Keef and was also pregnant with (maybe?) his baby?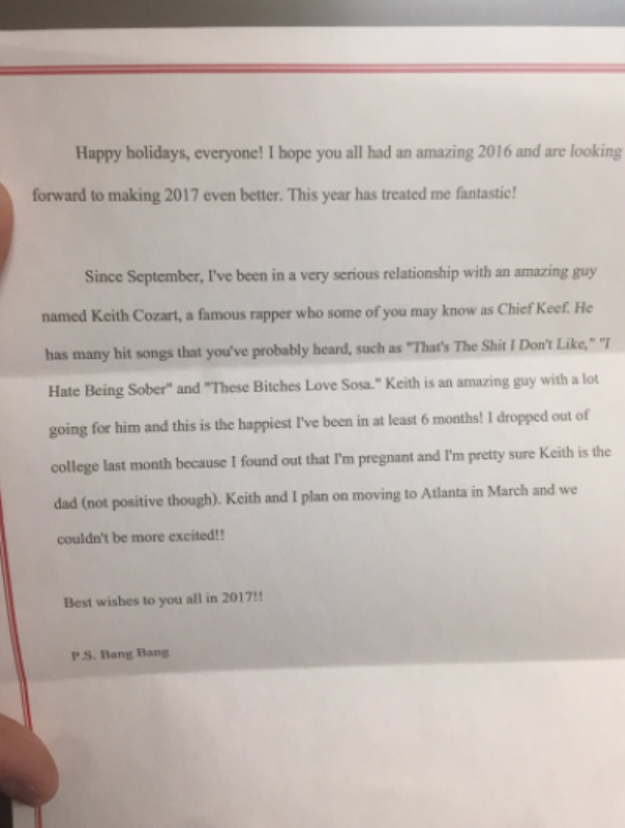 And yes, he actually sent the card out to their family members. In fact, that's how Morgan learned about it.
"My Aunt Jen called me regarding my 'new boyfriend' and that she had gotten a Christmas card in the mail," she said. "At this point, I knew Zach was at the bottom of it."
While they are both rap music fans and like Chief Keef, Morgan said Zach chose him in particular because he wanted to make their relatives blush over his particularly raunchy song titles.
Morgan decided to tweet out the prank and people lost it. It has been retweeted nearly 100,000 times in a day.
They said it was the stuff of legend.
A lot of people said it was "savage."
Others started making their own Photoshop requests.
"This tweet is so blown up y'all boutta be on Ellen wit chief keef," one person said.
Morgan said all her family has a pretty good sense of humor, so she's excited to see their reactions when they get the card.
"I'm anxious to see what other family members have to say about it," she said.