Demonstrators Across The United States Seek To #ReclaimMLK
Advocacy group Ferguson Action said the holiday should be a time where Americans unite in a national "resistance to injustice" in the spirit of Dr. Martin Luther King Jr.
People all over the country took to the streets on Monday to try and "reclaim" the legacy of Martin Luther King Jr. on the holiday honoring the civil rights icon.
Advocacy group Ferguson Action, which was formed after the Michael Brown shooting to fight police violence, put out a call on its website for supporters to take to the streets on MLK Day.
Crowds gathered around the country, including in New York City.
Elsewhere around the nation, people came together to remember Dr. King and call for racial and economic justice.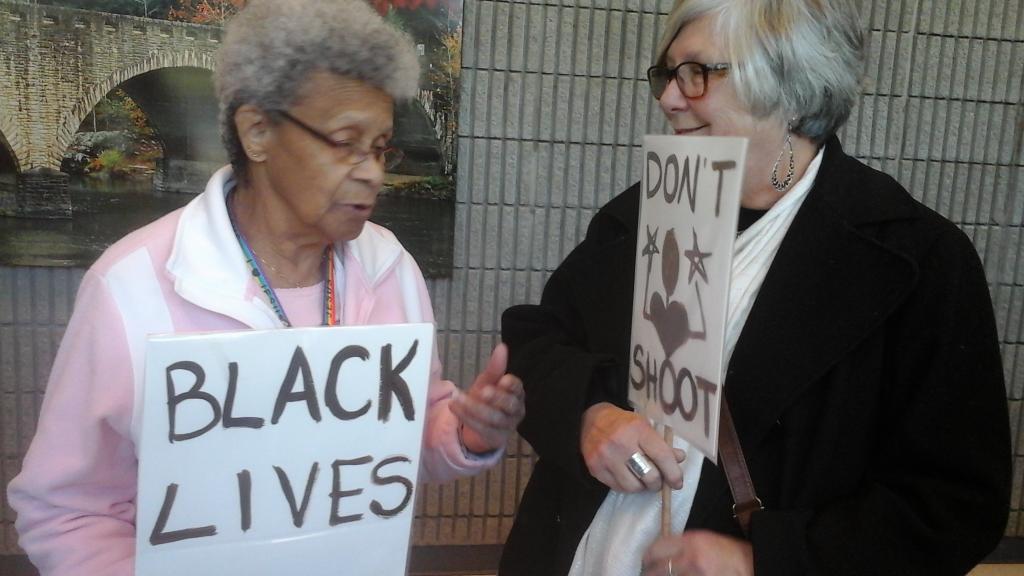 Protesters have been taking to the streets in the months following the August shooting of Brown, an unarmed black teenager, by white police officer Darren Wilson. A grand jury declined to indict Wilson in the case.
The demonstrators are also rallying against more recent examples of police violence, such as the deaths of Eric Garner in New York City and Tamir Rice in Cleveland.