Prosecutors: Woman Accused Of Poisoning Son For Attention Is A "Calculated Child Killer"
The trial of Lacey Spears began this week in New York.
A New York mother accused of killing her 5-year-old son for online attention is a "calculated child killer" who watched her son suffer after she poisoned him, prosecutors say.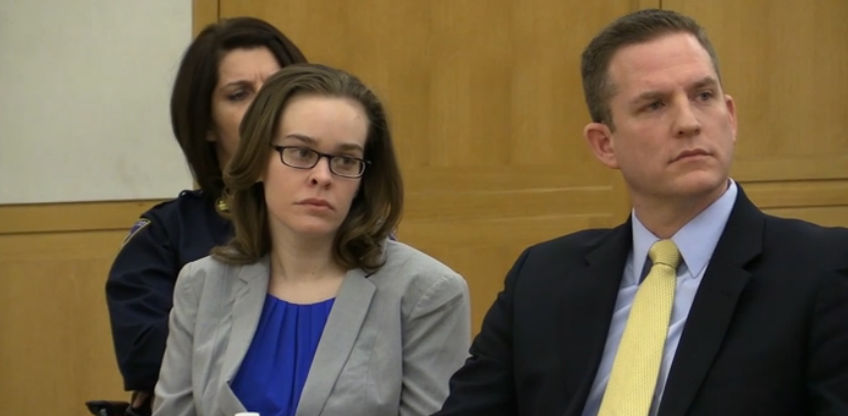 Lacey Spears, 27, is accused of poisoning her son, Garnett, with a lethal dose of salt in a New York state hospital room.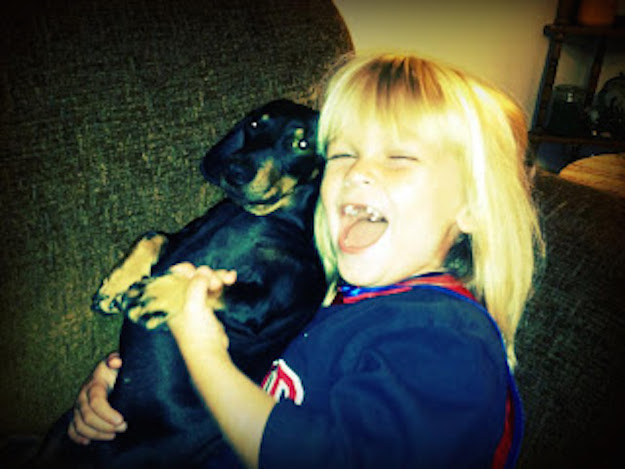 Garnett died in January 2014 after doctors found him pale and with signs of bleeding in the brain.
Spears had obsessively chronicled her son's life and various medical issues for years on social media platforms, such as MySpace, Twitter and Facebook.
She also had a blog called Garnett's Journey, although only two posts remain on it.
Westchester County Assistant District Attorney Doreen Lloyd said in her opening statement Monday that Spears researched, planned, and executed a scheme to kill her child.
"She is no longer the mother of Garnett Spears because she murdered him," Lloyd said, according to a video of her statement posted on The Journal News website.
Spears' attorney, though, told the jury that the state has no hard evidence to prove his client poisoned her son.
In his opening statement, attorney Stephen Riebling asked the jury to turn toward the witness stand and listen to silence.
"Members of the jury, what you just heard, that deafening silence, that represents the sum total of the direct evidence against in this case against Lacey Spears," he said according to video footage posted by The Journal News.
A key element of the prosecution's case is a video that shows Spears and her son in the hours before he died.
Prosecutors say Spears had taken her son to Nyack Hospital for an issue with seizures.
However, a few days after the boy was admitted, a doctor told Spears that he could soon be released because he seemed to be fine.
Lloyd said Spears is seen soon after on video taking her son into the bathroom of the room multiple times while clutching a part of his feeding tube.
Soon afterward, Garnett became visibly ill.
Lloyd claimed Spears watched her son writhe in pain before calling the doctors, the Journal News reported.
"She observes him like a scientific experiment," Lloyd claimed.
Lloyd also claimed that Spears called a friend after her son's death and asked them to remove a feeding tube bag from her apartment that later tested positive for high sodium levels. She also said Spears had researched high sodium levels.
Lloyd said it appears Spears poisoned her son because she enjoyed the sympathy she received, the Journal News reported.
"She seemed to relish in the attention and sympathy she got from having a sick little boy," Lloyd said.
Defense attorneys have insisted the disorder Munchausen by proxy, in which caretakers harm children to get attention, not be mentioned in the trial, according to the Associated Press.
Riebling claims Spears was a loving mother, contending Garnett's sodium levels were normal while he was in his mother's care, but surged at the hospital.
"Through her actions, you will see Lacey shows us how much she loved Garnett, how much she cared for him and, most importantly, the deep regard she had for the value of his life," he said, according to the Journal News.
An in-depth investigation by the Journal News last year revealed Spears had a long history of deception. And strange circumstances surrounded Garnett's constant health problems.
Spears had lived in Alabama — ad been a nanny for a child — prior to becoming pregnant with her son, the newspaper found.
She often lied on the internet that the child, named JonJon, was her own son.
Spears became pregnant with Garnett after a short fling with a neighbor, but later claimed her "soulmate" and husband was the father of her son. She wrote on the internet he was a police officer who died.
Spears chronicled her son's endless health woes tirelessly on the internet. After Spears claimed her child couldn't eat, doctors inserted a feeding tube in him. She later claimed he had Celiac disease.
Spears also moved her son up to a commune in New York State about a year before his death in hopes of living a more organic lifestyle, the Journal News reported.