A huge college party in Texas got so rowdy on Saturday night that jumping partygoers caused the floor to collapse, sending people flying down into the apartments below.
Luckily, the Denton Police Department wrote on Twitter that no one was seriously hurt. Partygoers soon posted videos of the collapse, and they are totally wild.
Another attendee, 22-year-old DeeJay Priestly, told BuzzFeed News he estimated as many as 150 people were there.
Priestly said he was leaning against a wall, so he didn't fall in. "I literally saw my three friends fall through that were right in front of me," Priestly said.
However, according to NBC 5, it could have been much worse. Some of the students who lived below had been home, but left right before the collapse to report the party.
Castro and her four roommates were safe, but almost all of their things were destroyed.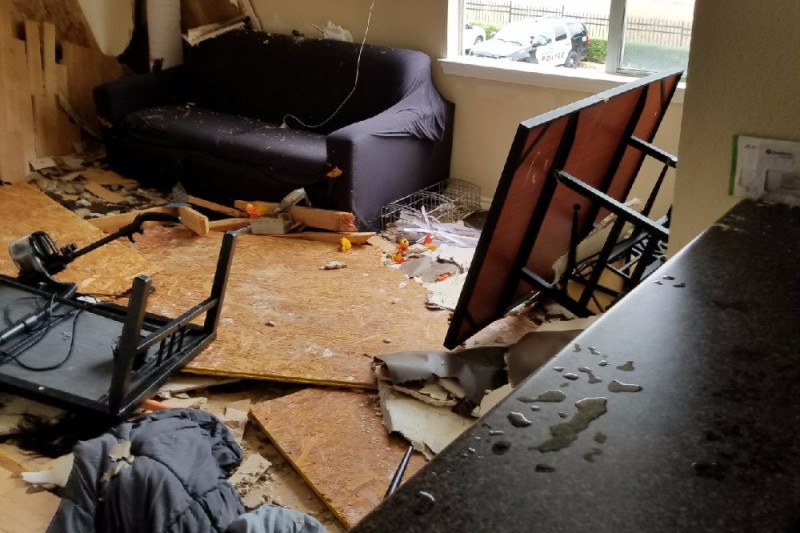 PLEASE kids, stay safe.