Father James Martin is a Jesuit priest and a published author and editor. He also is a pretty prolific tweeter.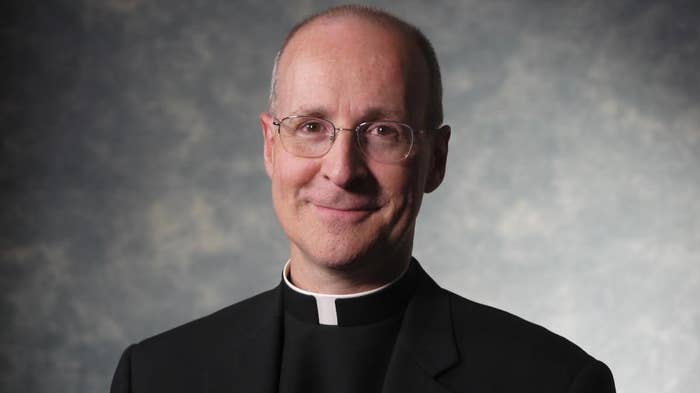 Martin frequently tweets and writes about human rights issues, and has spoken out against the Trump administration's ban on refugees.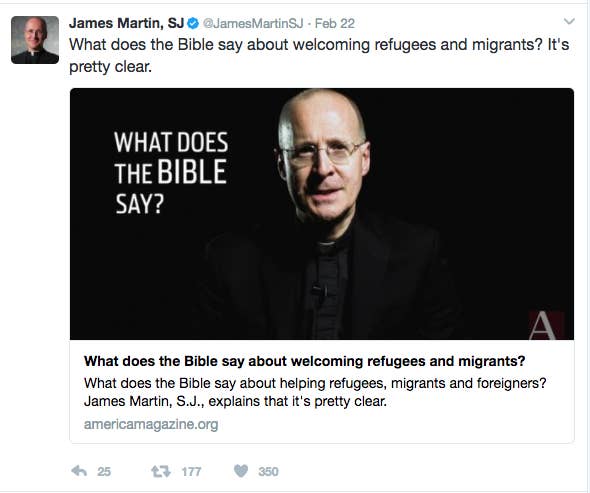 As well as its policy regarding illegal immigration.

So when the Trump administration announced they were doing away with Obama-era protections for transgender students, Martin of course spoke his mind.

In fact, he wrote a series of tweets defending the rights of transgender people, saying Jesus would have accepted them:
Trans students endure so many indignities already. They should be able to use whatever bathrooms they choose. It's doesn't hurt anybody. It saddens me that a #trans student cannot choose what bathrooms to use. A basic need. It's an affront to their dignity as human beings. And who is harmed by a #trans student using a bathroom? I've seen women using men's rooms when the ladies' rooms were full. Who is harmed? As usual, the one who is made to suffer indignities is the one on the margins, the one seen as "other," the one seen as "them." But for Jesus, there is no "other." There is no "them." There is only "us." So we must be about openness, acceptance and inclusion. #trans
Many people applauded his stance. But another Catholic priest, Father Matt Bozovsky, shaded Martin for his stance.
Martin fired back saying, "some charity is in order here, Father."
The entire exchange was captured by Twitter user @MarcusKBye, who said, "And you thought Gay Twitter was petty." People were here for the ~drama.~
Father Martin also had a lot of fans.
And others were just like, oh shit.
"Holy mic drop."
"That's the most polite shade ever."
BuzzFeed News has reached out to the priests for comment.