President Obama Signs Executive Order Granting Paid Sick Leave To Federal Contractors
The president said in a Labor Day speech in Boston that not offering workers paid sick leave "is not good for anybody."
President Obama announced on Monday that he is signing an executive order that requires federal contractors to give their employees up to seven days of paid sick leave a year.
Obama announced the action during a Labor Day speech in Boston, and said the move was part of his push to expand paid sick and family leave for all workers.
"In most families today, both parents work and have responsibilities caring for their children, aging parents, or family members with disabilities," the White House said in a news release. "Yet the fundamental structure of work has not kept pace with the changing American family, and many families are struggling to balance obligations at home and on the job."
In his speech, Obama said that it is not right that parents are having to choose between staying home with their sick child or getting a paycheck, or that a sick waiter is forced to go to work to pay the bills.
"That's not good for anybody," he said.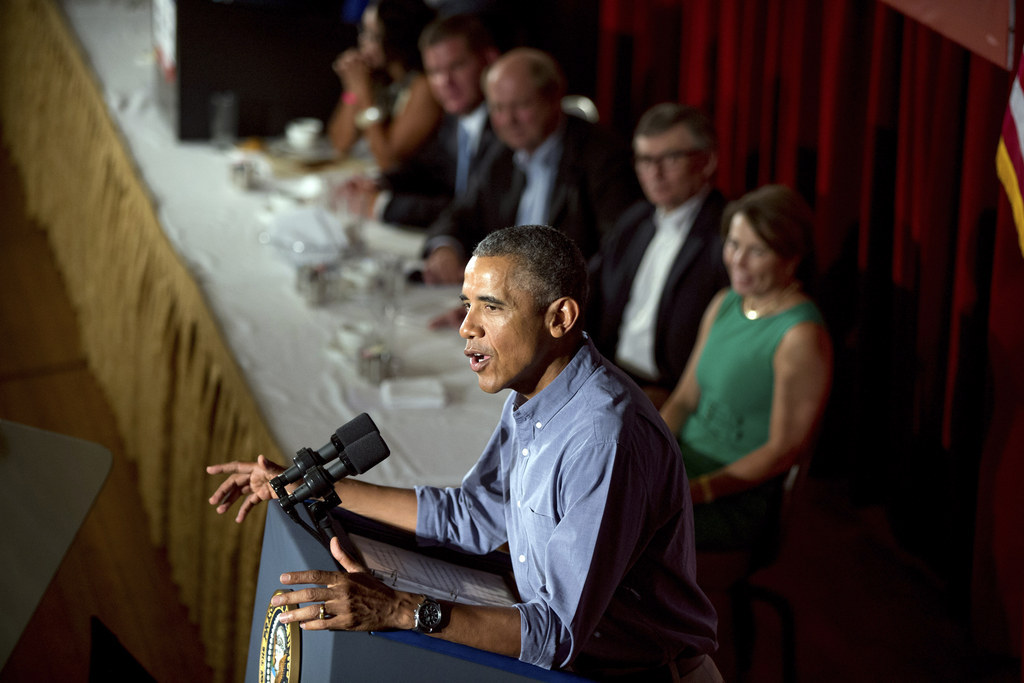 Obama's order will give about 300,000 workers up to seven days of paid sick leave annually, and will also give other workers more sick leave than they had previously.
The workers will earn a minimum of one hour of paid leave for every 30 hours worked. Employers can also offer more hours if they desire.
The White House also said Obama is "renewing his call for Congress to pass the Healthy Families Act."
The act would require businesses with 15 or more workers to give their employees seven days of paid sick leave a year.
The White House said that the policies Obama is proposing would be good for workers and companies alike.
"Paid sick days would help reduce lost productivity due to the spread of illness in the workplace," the White House said. "These policies can benefit our economy by fostering a more productive workforce."
Watch Obama's speech here: