President Obama Just Joined Facebook
He's a little late to the party but that's OK.
President Obama announced on Monday that he finally created a Facebook page just seven years into his presidency.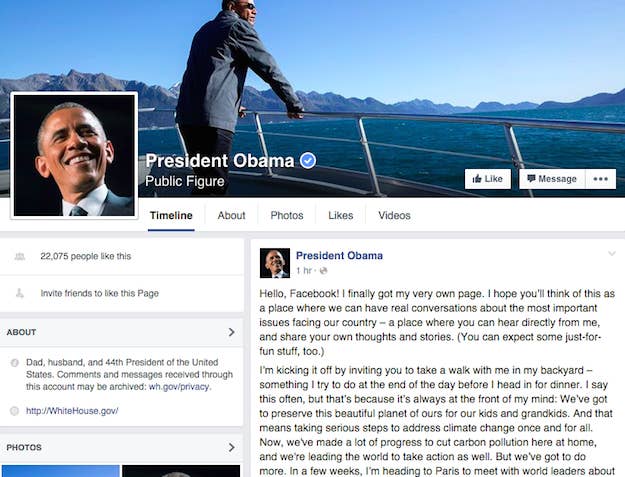 The president had a page for his campaign called "Barack Obama" and the White House has its own page, but before Monday there had never been an ~official~ Facebook page for the POTUS.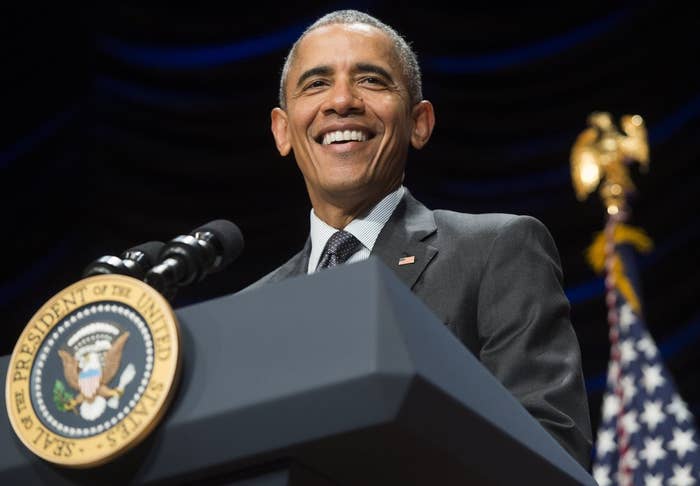 Even though he's a newbie, Obama already has pretty good Facebook game. Just take a look at this nice profile picture.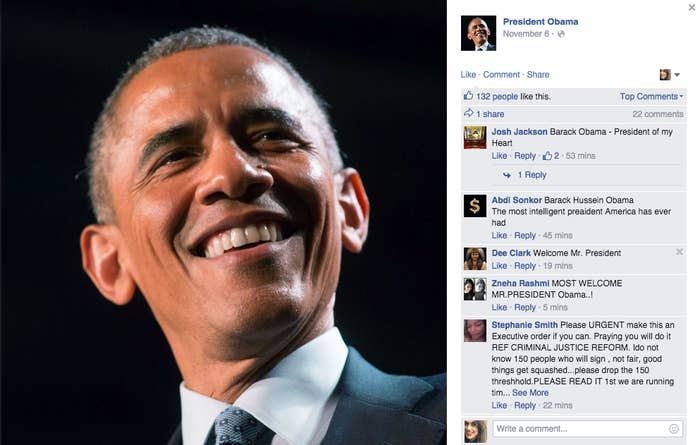 And this cool, ~pensive~ cover photo.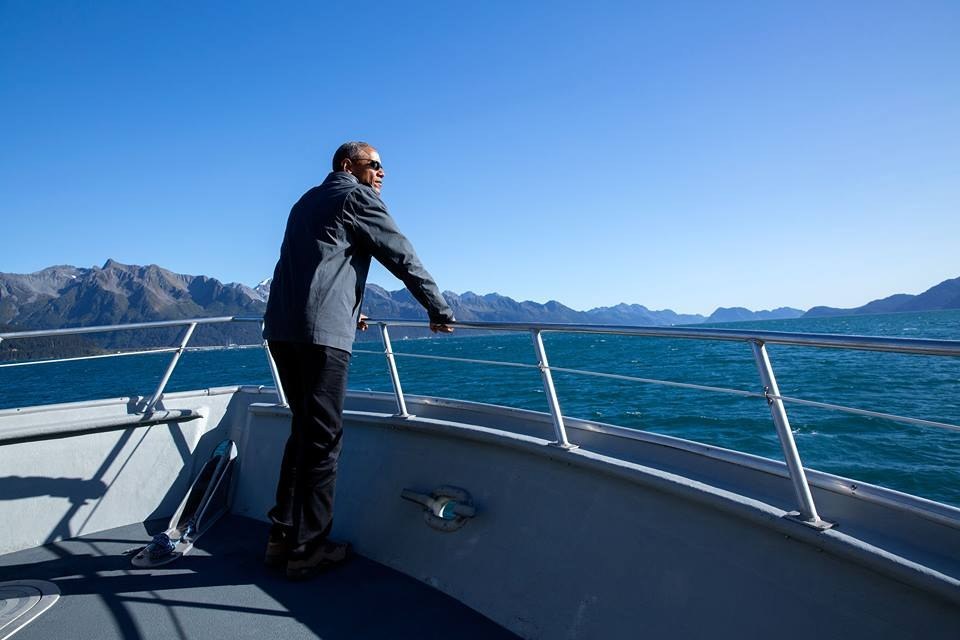 He skipped a simple status update for his first post and went straight to posting a Facebook video, where he takes a walk through the White House garden while discussing climate change.
The president has also backfilled his profile with some events from his life, including his two inaugurations.
Welcome to Facebook President Obama! Be warned, there is such a thing as too many selfies.