A few days ago, the world got a tad concerned when the pool at the Olympic Diving Center in Rio began turning green.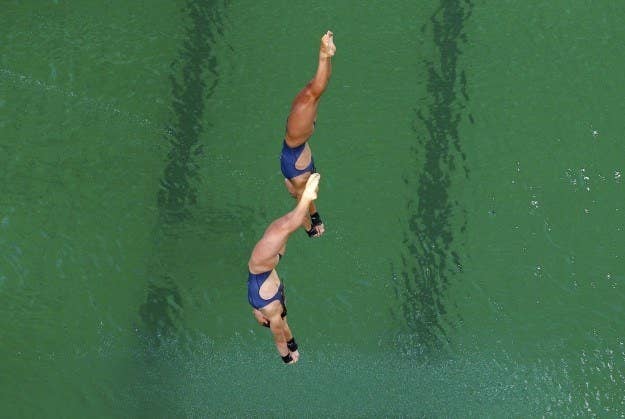 The difference between the water at the diving pool and the water at other pools was...striking.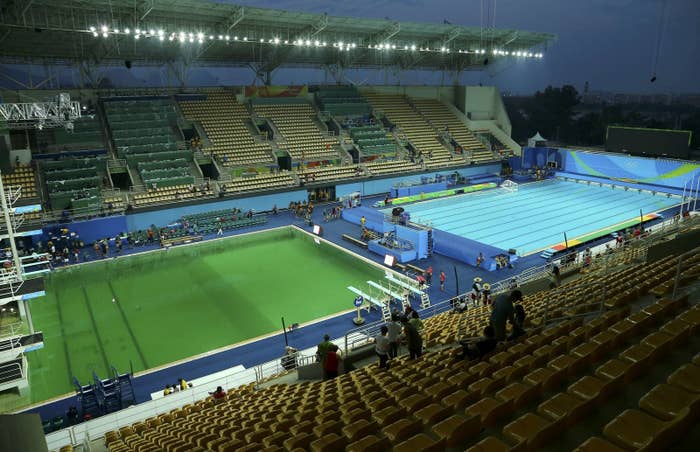 After days of speculation that the color could be the result of an algae bloom or pollution, an Olympics spokesperson told BuzzFeed News that it was due to a "decrease in alkalinity."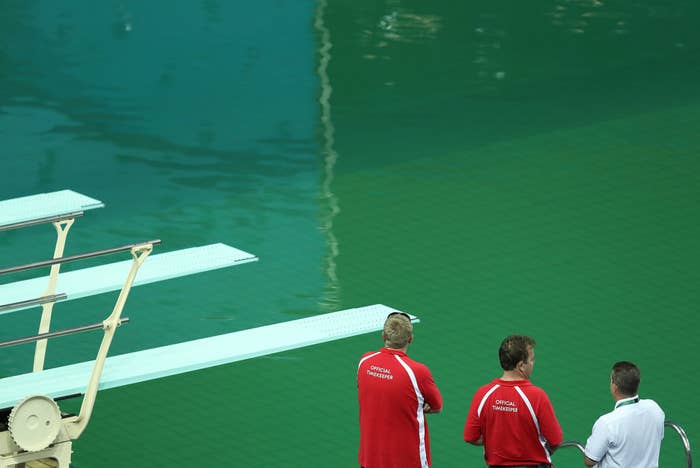 The spokesperson added that this decrease in alkalinity was caused by increased use of the pool, aka Olympians swimming in it.
Another pool was also affected, but both were expected to return to normal shortly.
On Friday, the Olympics staff said that the pool would need to be closed to recover, meaning divers like the UK's Tom Daley can't practice in it.
The committee said on Twitter that the pool needed a break from humans to return to roots:
"As approved by @fina1908, diving training is cancelled b/c the water must be still for the pool to return to its blue color."
Divers, like Germany's Patrick Hausding, had a little bit of fun with the cancellation.
"Good morning from the green lake! The pool is CLOSED!" he wrote.
The Olympians will be doing dry training in the morning and water training will resume later Friday, CNN reported.