This week, PETA decided to share a tip with all the animal lovers out there who may run across a possum that appears to be dead. They illustrated it with this picture.
Wait, what in the actual fuck?
Are they...are they suggesting we do THIS?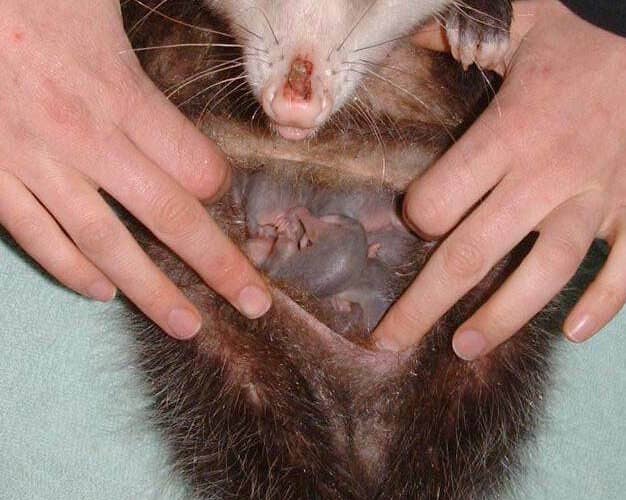 This tweet from Twitter user Jackson Knight, which has gone viral, pretty much says it all.
Everyone was totally shook by the tweet.
Like, WTF PETA, are you trying to get us killed?
Nobody got time for that.
PETA is the most extra extra to ever extra.
Others were like, why would I want to save one?
Don't they carry rabies?
And wouldn't performing a possum C-section be straight up disgusting?
ALSO...don't possums play dead? Isn't that, like, their thing?
We are gonna be screwed if they play dead and bite us.
Seriously, I am not touching this.
OK, fine, here's at least one person who's cool with this.
In response to the reaction, a PETA spokesperson had this to say:
PETA encourages people to look out for wildlife in need, including mother opossums' orphaned babies. Every one of those retweets spreads this lifesaving message a little bit further. If each person who retweeted this joke also helped an animal in need, we'd really be getting somewhere!