Ever since Pope Francis entered the Vatican, he has been using Twitter to spread his holy message in a ~hip~ fashion.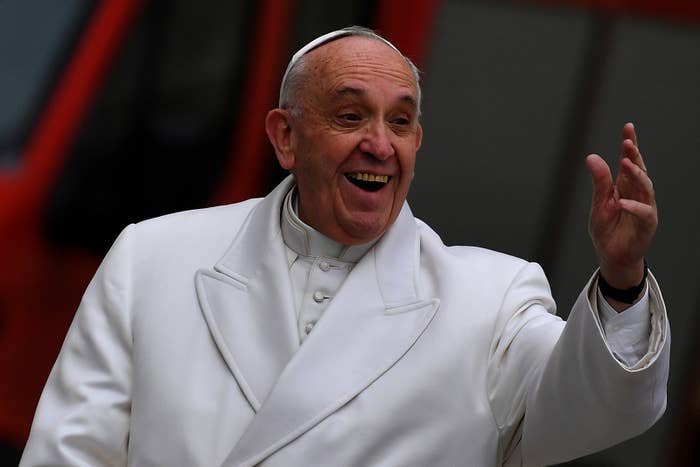 But lately, supporters of Donald Trump have been infuriated by some of the pope's tweets. They think the leader of the Catholic church has been not-so-subtly shading the president on Twitter — or "subtweeting" him — about everything from the refugee ban to the border wall.
Or this tweet, also seemingly about immigration: "Jesus entrusted to Peter the keys to open the entrance to the kingdom of heaven, and not to close it."
Angry apparent Trump fans have now taken to doing what they do best on Twitter: trolling the person who disagrees with Trump. Except, this person happens to be the pope.

They are just furious. How dare the pope judge Trump?

A common theme is that God is a huge fan of Trump's policies on immigrants. "Even God believed extreme vetting was a good thing. Moses didn't get into the promised land."

And hello, doesn't heaven have a gate?

God is the original "extreme vetter."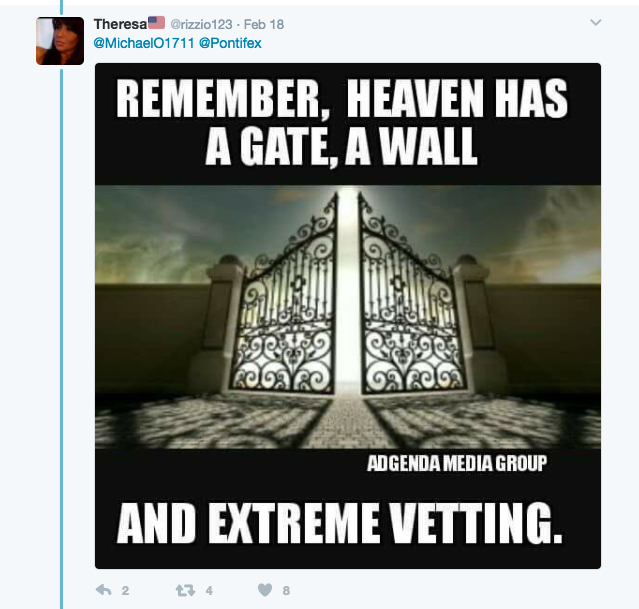 "God created the Nation and divisions among the people at the Tower of Babel, why are you trying to undo it?"

In conclusion, the pope just doesn't get it. "Trump is God's answer to the prayers of our world. Sorry you missed the novenas."

Of course, there are now a ton of people gleefully following this alleged "Twitter fight" between the pope and Trump.
"I would pay good money to see Trump and the Pope get into a Twitter fight," one person said.