This is Mckenzie Strange, a 17-year-old high school junior from Georgia.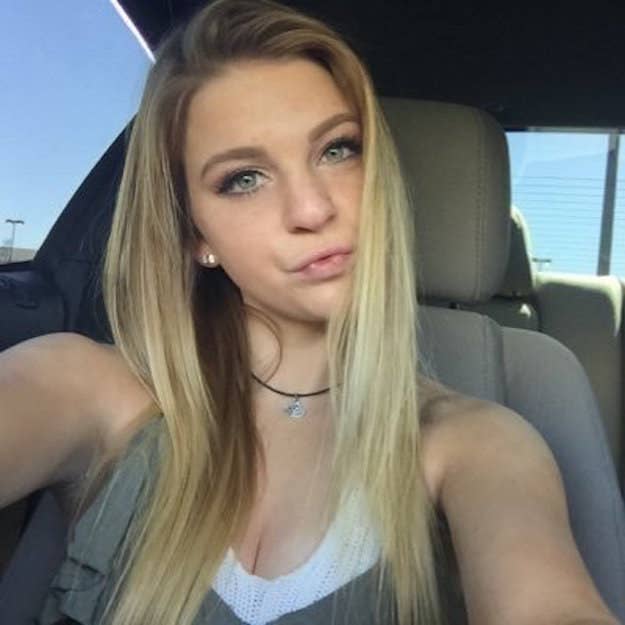 Mckenzie told BuzzFeed News that even though she's getting older, her awesome mom still packs her a lunch for school.
"I'm just blessed to have a great mom that does lots for me," she said.
But this week, her mom's attempt to do something nice for her daughter went awry. Mckenzie said she opened her lunch and realized her mom had packed her a Four Loko instead of a drink.
Mckenzie said she was pretty confused, so she texted her mom about it. She tweeted out a photo of the lunch, and her mom's response.
Mckenzie said she made sure to get rid of the drink, which was her 23-year-old brother's, before she got to school.
"I texted my mom about it and she couldn't believe the mistake she made; she was half asleep when packing my lunch and thought it was a Peace Tea," she said, adding that the drink was in a refrigerator the family doesn't use that often.
She said her mom was pretty embarrassed by the mistake, but her brother thought it was hilarious.
"She said, 'I need to get a cup of coffee before I try and pack lunches from now on,'" Mckenzie said.
Mckenzie said that she tweeted out the photos because her friends thought it was funny. A ton of other people loved her tweet too, and it has been retweeted an astounding 85,000 times.
People said they thought it was super funny.
And pointed out that Mckenzie's mom wasn't exactly incorrect.
There was a lot of "me as a mom."
And some people said it was totally something their own mom would do.
Mckenzie said she has found the reaction to her tweet pretty funny.
"It's been pretty entertaining getting 'Twitter famous' and being able to see everyone tag their friends or the comments they have to make on it," she said.