Malaysia's prime minister confirmed at a news conference Wednesday that a piece of an airplane wing found last week is from the missing Malaysian Airlines jet.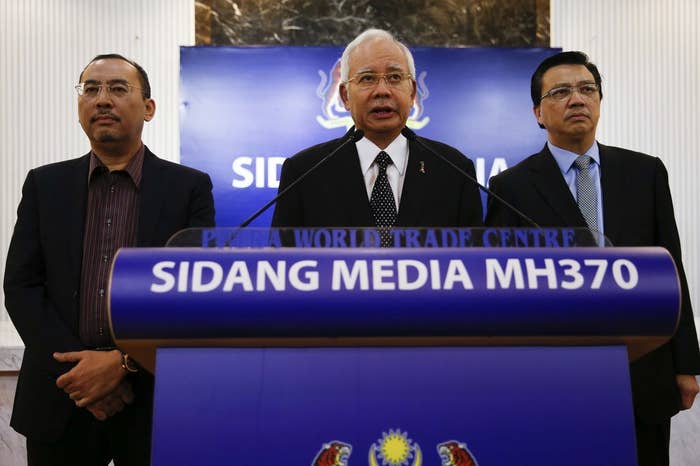 The discovery is the first piece of physical evidence of the doomed jet, which vanished on March 8, 2014, without a trace.
Prime Minister Najib Razak said in a Facebook post that the discovery confirms that the plane's journey "tragically ended in the southern Indian Ocean."
"This is a remote, inhospitable and dangerous area, and on behalf of Malaysia I would like to thank the many nations, organizations and individuals who have participated in the search," he said.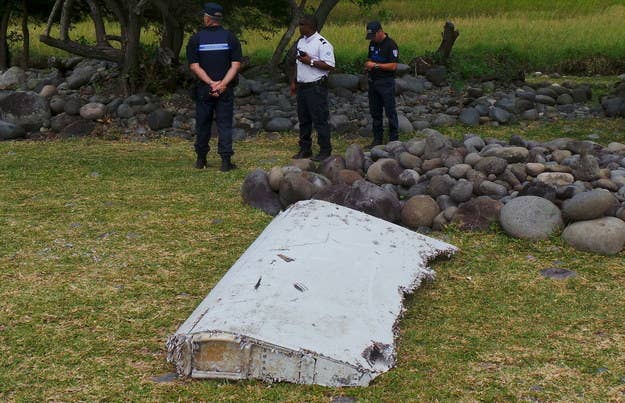 The airplane debris, a part of the Boeing 777 wing known as a "flaperon," was discovered July 29 on the Indian Ocean island of Réunion.
It was analyzed by French, Malaysian, and Australian investigators.
Razak said that he hopes the discovery will bring closure to the families of those who were aboard the plane, noting that Wednesday marks 515 days since the plane disappeared.
"It is my hope that this confirmation, however tragic and painful, will at least bring certainty to the families and loved ones of the 239 people onboard MH370," he said.
Drift modeling shows how debris from the suspected plane crash site could have been carried by ocean currents and wind to Reunion Island.
CSIRO
Malaysia Airlines said in a statement that it sends its "deepest sorrow" to those affected by the tragedy.
"This is indeed a major breakthrough for us in resolving the disappearance of MH370," it said. "We expect and hope that there would be more objects to be found which would be able to help resolve this mystery."