Over the weekend, a person on Imgur shared a photo that has caused thousands of people to recoil in horror. It was of person carrying pizza boxes like THIS: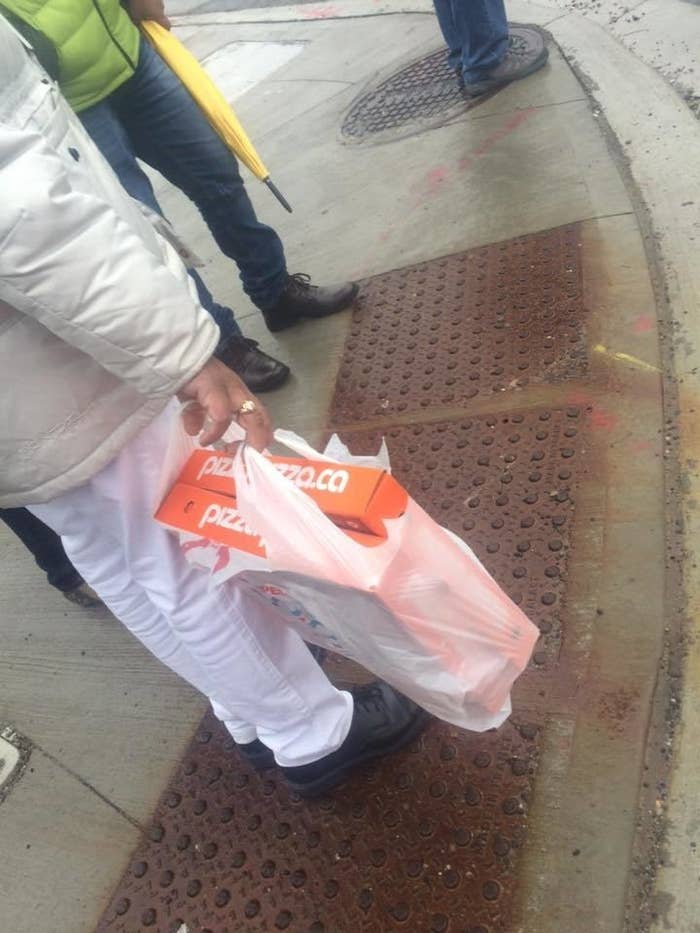 "I think I'm witnessing a drug deal. I mean who the hell carries their pizza like that?" the person wrote.
In follow-up comments, the poster wrote that the pizza boxes are from Pizza Pizza, a Canadian pizza chain.
They also wrote that it's not a frozen pizza, and it's not calzones in there because those come in a different box.
The photo soon migrated to Twitter, where it went viral on at least two other accounts.
And thousands of people were shook by the atrocity.
Some imagined the horrors that awaited the person trying to get some delicious pizza after it was carried this way.
"I'm not going to lie. I cried a little bit looking at this picture," one person said.
"What the fuck all the cheese gonna be in the box ole messed up pizza," said another.
One person attempted to defend the carrier, saying that Pizza Pizza's quality means its pizza can be carried that way.
And others pointed out that this phenomenon has been observed before, as described in this Twitter thread.
One person even said her mom carries cakes this way...um WHAT?