This is Renzo Huamanchumo, a 16-year-old high school student from California.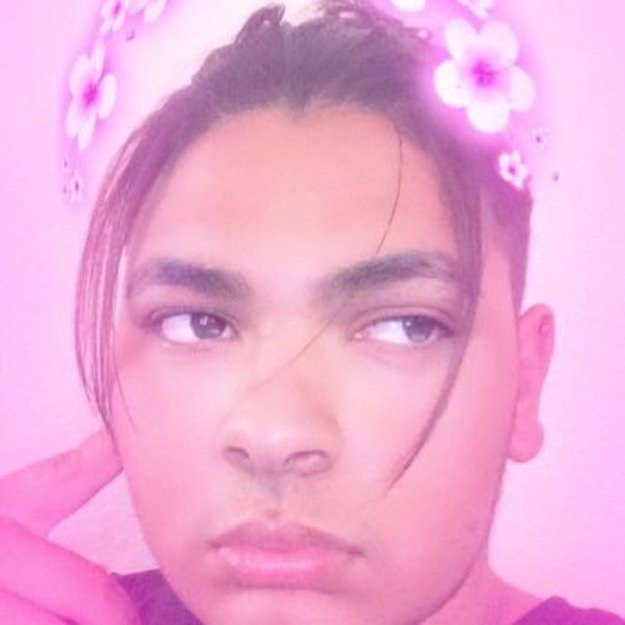 Like many of us, Renzo got into Pokémon Go in the past week.
Well his mom took note of him playing the game — and took the opportunity to prank her son.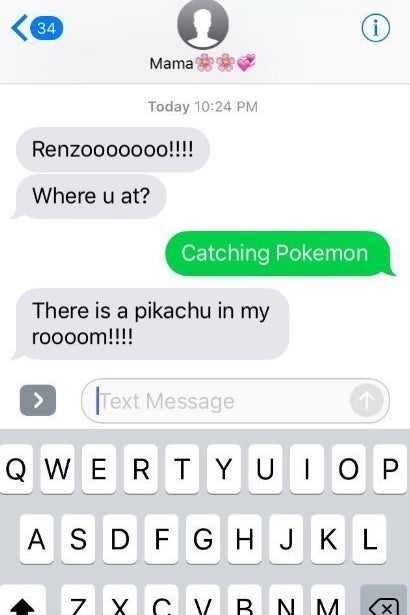 Renzo said that he was playing the game outside, but had caught all the Pokémon in his area. So when his mom texted him that she saw a Pikachu, he was excited.
"I ran inside and bolted up the stairs," he said.
But instead, he realized he had been played. Instead of catching Pikachu, Renzo found only his mom asking him to take down her dirty dishes from her room.
Renzo said he thought his mom's joke was pretty good, so he tweeted it out. It was reposted by parody account @girlposts, where it has been retweeted more than 7,000 times.
People thought the joke was hilarious.
And said the joke was so something their mom would do.
Some warned others that moms were getting crafty.
While others seemed to be into the idea.
Renzo said that it's been really crazy watching his tweet spread throughout the internet.
"My friends have all been saying that I made it and stuff, like I am famous," he said.
He added that his mom has also been amused by the situation.
"She was laughing so hard," he said.