Jena Szewczyk is a 30-year-old middle school counselor from Oshkosh, Wisconsin. She told BuzzFeed News that her cairn terrier, Oliver Buttons, or "OllieB," is her "fur child."
"He's like the sweetest little dude ever," Szewczyk said of her pup, adding he is "spoiled rotten."
Oliver is 1.5 years old, and Szewczyk got him about a year ago.
Ever since she got Oliver, Szewczyk has been taking him to get groomed at a Petco in Appleton, Wisconsin. On March 17, she dropped Oliver off for a grooming like usual.
About two hours later, Szewczyk said she got a call from a Petco employee, telling her to meet them at a vet. She said the employee told her that during grooming "a chunk of Oliver's face fell off."
"So, that was a very scary call," Szewczyk said. "Obviously I was really confused because he's like, a super healthy, young dog, why would his face fall off? It was just really weird and confusing."
The above photo shows under and to the side of Oliver's neck. The vet shaved him to get to the lacerations.
"And his body was just covered in little nicks," she said.
"I just completely started crying because seeing him knocked out on the table like that covered in blood was awful," she said.
Szewczyk said she was told there were only cameras in the "salon" area of the store, not where the pets are bathed.
Petco said they had on film the groomer realizing Oliver was bleeding, but saw no footage of how he got injured.
"It's like worse to me," she said. "Because if its like, oh the clipper got away from me or whatever, OK I would be mad but I'd understand, but the fact that you just don't know how this happened is super concerning to me."
Petco offered to, and did, pay for Oliver's vet bills. They also offered two free groomings, which Szewczyk declined.
A spokesperson for Petco confirmed the company was in contact with Szewczyk over Oliver's injury, telling BuzzFeed News the company takes "reports of injuries or animal care concerns in our stores and grooming salons very seriously."
"Any incident reported to us is investigated immediately, and we take appropriate steps to understand and resolve the situation and take corrective action as appropriate," spokesperson Lisa Stark said. "Oliver's case has been no exception. We're in close contact with his pet parent and we're committed to supporting his recovery."
Szewczyk also filed a report with the Grand Chute Police Department. Lt. Randy Reifsteck told BuzzFeed News that an officer investigated the case, but could not find evidence that "supports a criminal charge."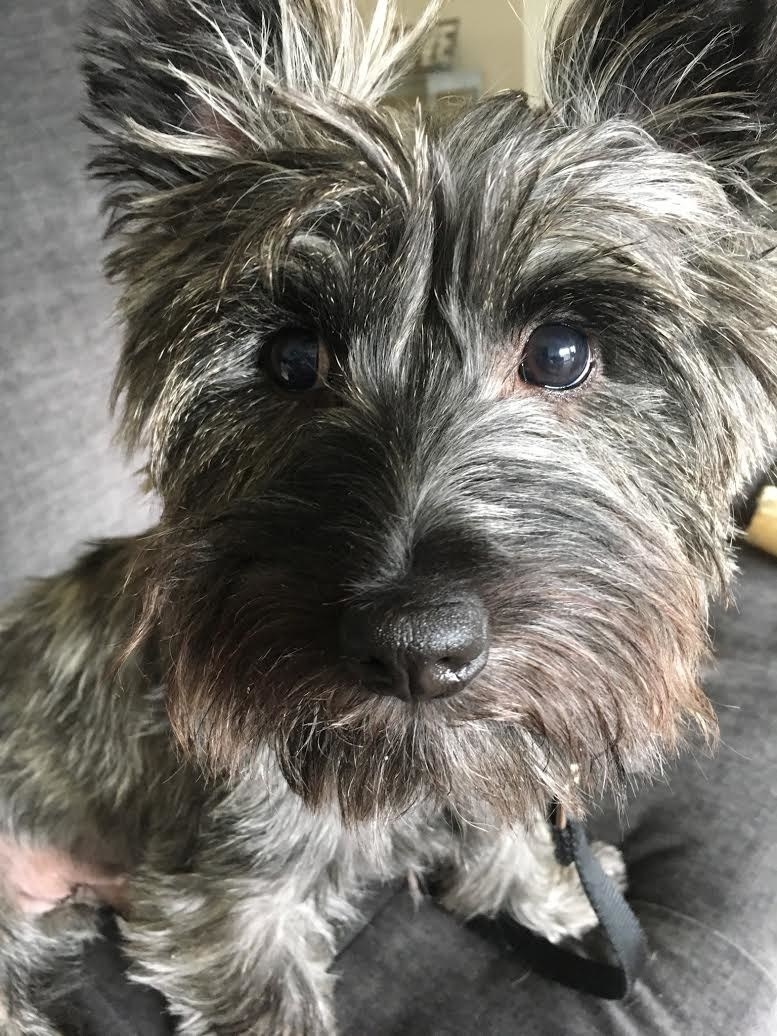 Reifsteck said the officer reviewed the tape of Oliver's grooming, and interviewed all the parties involved. He said the groomer, who was visibly upset when they were interviewed, was filmed only using a brush on Oliver before realizing he was bleeding.
"The groomer did cause the injuries from combing," he said, but there was no evidence that would support an animal abuse charge.
"It appears it was really just not a case of neglect or abuse, it was a just an unfortunate circumstance," he said.
Reifsteck said that the police report stated the "fragility of the dog's skin" may have been a factor in his injuries. However, Szewczyk said she doesn't know of any reason Oliver's skin would be extra sensitive.
"I did say that he is very sensitive to pain and cries out at everything, so I was confused how they wouldn't know he was so hurt because he is a vocal little dude," she said.
Szewczyk wants Petco to install security cameras in the bathing area so every part of the grooming process is documented.
She said she told this to a third-party consultant who contacted her on Petco's behalf, when the consultant asked her what else she wanted from the store.
"I felt like they were just kinda jerking me around," she said. "It was just confusing."
Stark said Petco abides by "very clear policies and procedures in our grooming salons to ensure safety, accountability, and satisfaction for our customers and their pets."
"We take pride in having the highest standards of animal care and safety in the industry; and we continually review and update our standards, train our partners on them, and hold them accountable for adhering to those standards," she said.
Szewczyk is focused on letting other pet owners know what happened to Oliver, so it won't happen again.
"I feel like if I get the word out there and I let people know, I feel like I will have done my part to hopefully protect this from happening to other poor dogs," she said.