A first-grade teacher from Oklahoma is getting a ton of attention on Facebook after she had her students draw on one of her dresses as a priceless way to remember them.
Sha'Ree Castlebury, a wife and mom from Lawton, has been a teacher for five years, she told BuzzFeed News.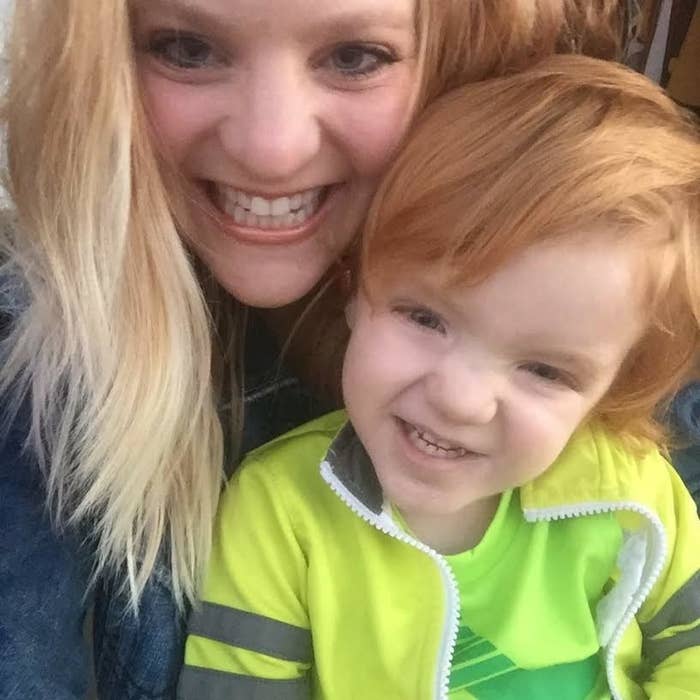 She said she "adores" teaching, especially first grade.
"That is where my heart is," she said. "The kids deserve a place to feel safe and comfortable before learning even begins, and I love providing that for them."
Each year, Castlebury said she tries to do something with her students to remember them by before they move on to second grade.
"In the past we made memory books and things, but nothing I could hold in my hand to show the beauty of my kids throughout the year," she said.
Recently, she said she was sitting with her sister on a porch when the idea of creating a piece of clothing struck her.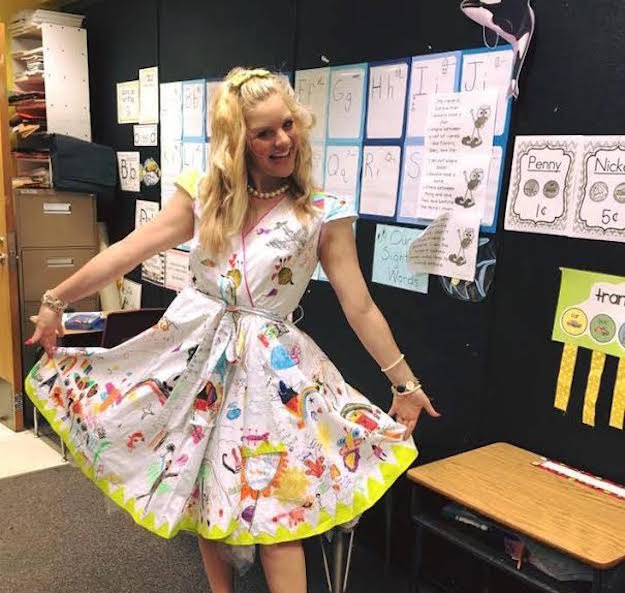 She said she decided to have her students create a dress with drawings, so she could always remember them.
"I am known at my school [for] dressing crazy — they call me 'Ma Frizzle,'" she said. "So this was all uber exciting for me."
So, Castlebury bought a white dress and painted grass at the bottom to get the masterpiece started. The kids then drew on it for two weeks to finish the dress.
"They soared with such beautiful artwork I was blown away... The beauty of it was that it came from their hearts," she said.
Castlebury added that the kids were excited because she told them she would wear the dress to celebrate their last day of school.
"One student while drawing even said, 'We have to make this look good because she is going to wear it in public,'" Castlebury said. "It was so cute."
After completing the project and wearing the dress, Castlebury shared her idea on Facebook. It has since been shared almost 60,000 times.
Many people said the idea was brilliant and the dress was a great keepsake.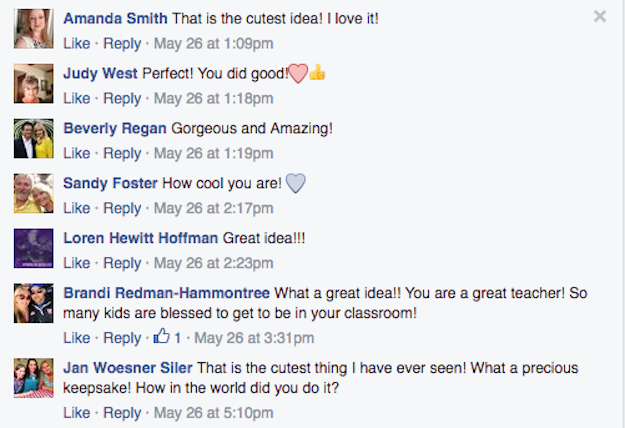 Castlebury said she has been overwhelmed by all of the positive responses to her idea.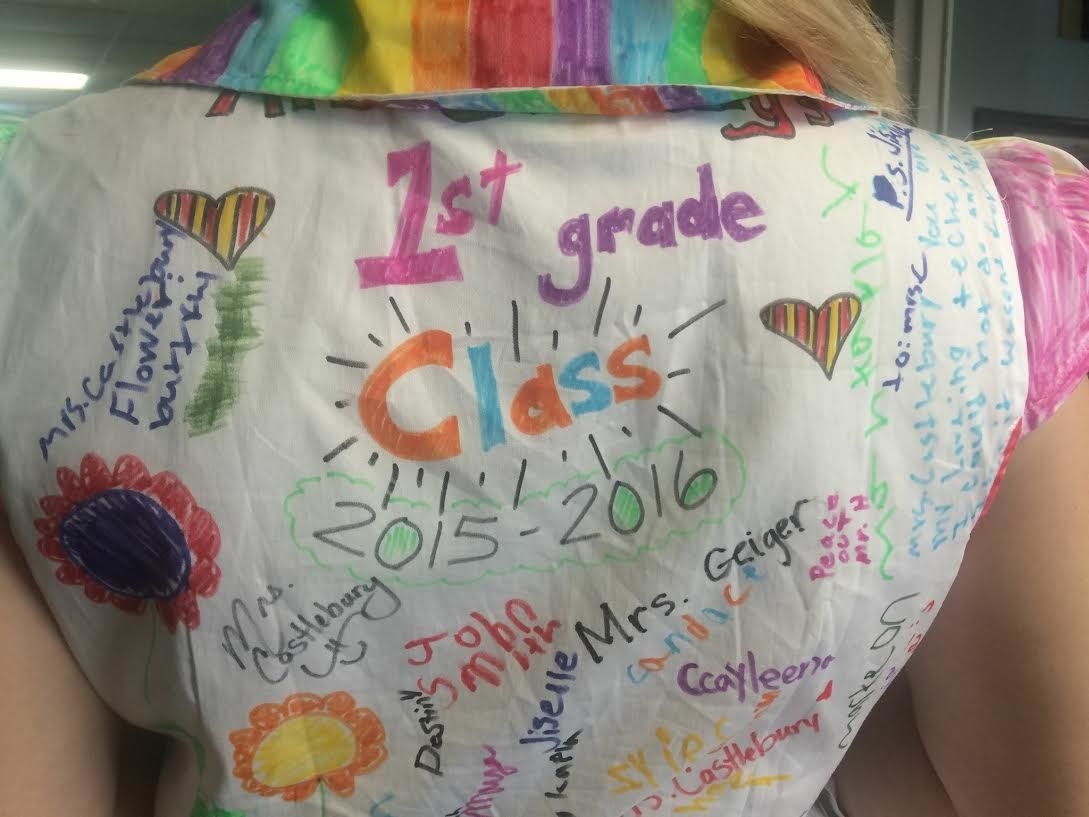 "I am so honored by the amount of messages and emails and love sent my way of support and encouragement," she said. "I had no idea my idea would ever leave my Facebook page when I was posting it. I thought it was another day just showing everyone how proud of my class I was."
She said she now plans to make the dress every year.
"I will also be wearing it to the first day of school and open house the next year from the previous class to show the new set of learners how precious I think they are," she said. "I know it will make them feel welcome."