People Have Been Freaking Out After Seamless And GrubHub Had An Outage Nationwide
There were a lot of hangry customers.
Seamless is a food delivery service that countless people rely on every night to ensure they don't starve.
In 2013, Seamless merged with GrubHub to become a major powerhouse in online food ordering.
But on Saturday, hungry customers who wanted to get food from either service were out of luck.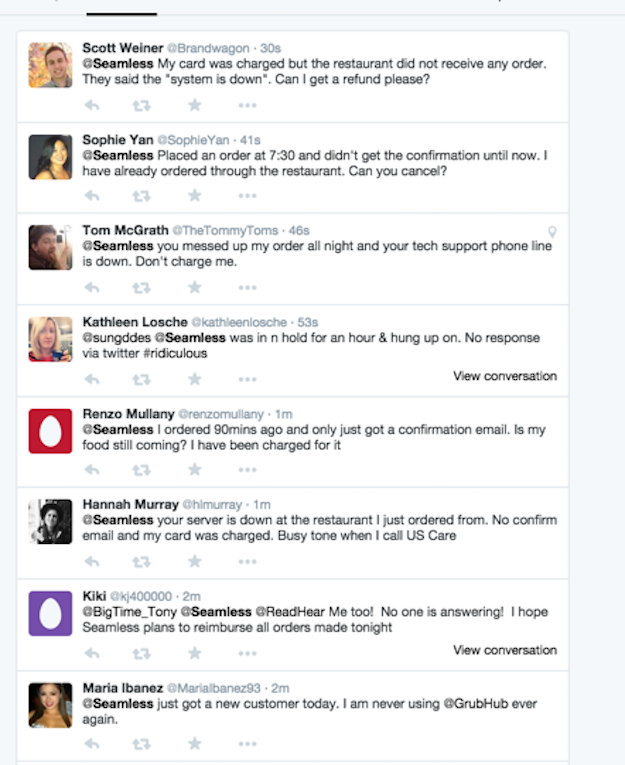 Both services experienced an "outage," a spokesperson told BuzzFeed News, resulting in a lot of very angry customers.
People waited hours for orders that never came...
Or came after they had already gone to bed.
But the services were still charging customers for food they never received.
When people tried to call customer service to resolve the issue, they were put on hold forever.
Some customers were tweeting that they were placed on hold for more than 45 minutes.
And some had to call back on Sunday morning to try to resolve the problem.
This resulted in a lot of hangry people.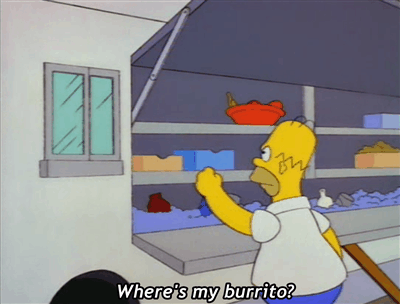 Some said this headache made them not to want to order from them ever again.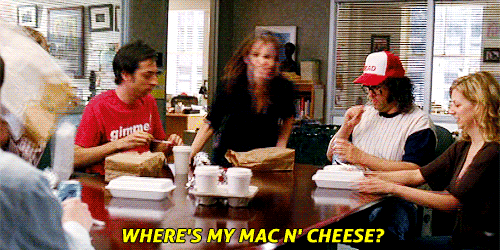 Others said they couldn't believe what a big error the company had made.
While some poor souls were forced to head out into the (gasp!) real world to get their food.
The social media managers for Seamless and GrubHub were very busy.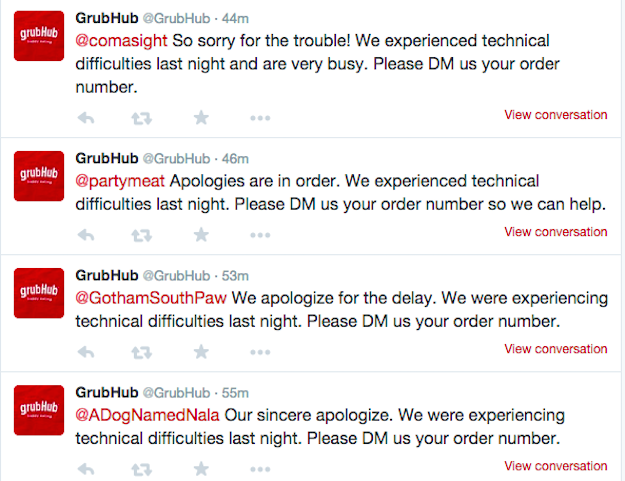 Though some people were promised discounts for their trouble.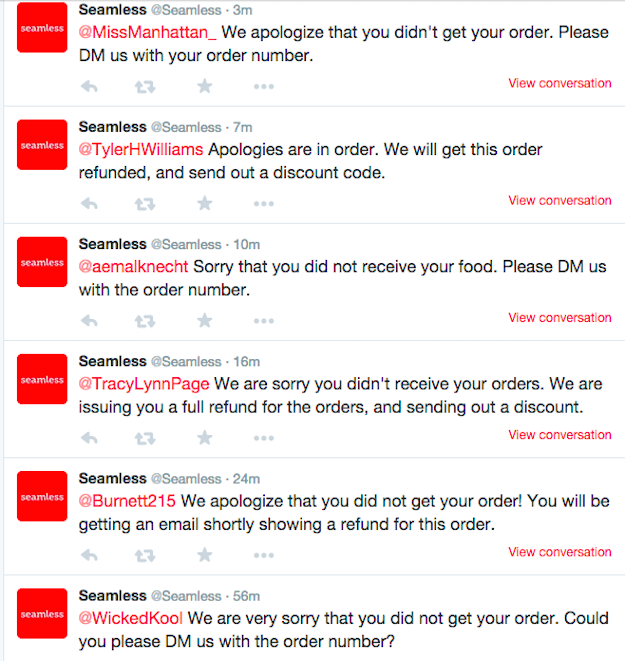 But if you're waking up hungry on Sunday, you should be fine to order. The spokesperson said the technical issues have been resolved.