A community in Arizona is outraged after an incident over the weekend where a chocolate labrador puppy was left outside on a porch during extreme heat and died.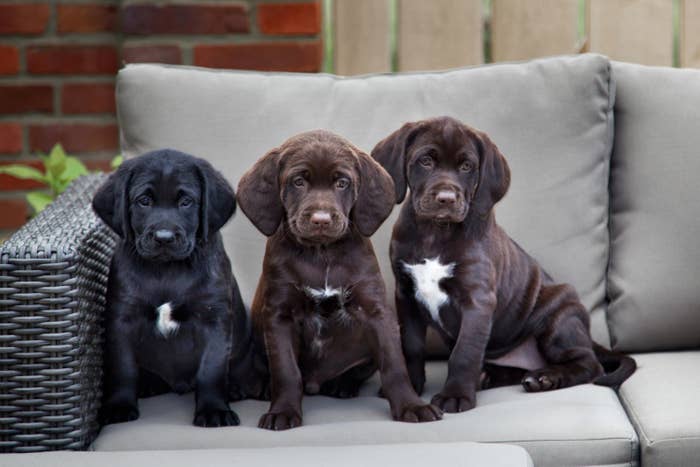 Neighbors noticed the puppy trapped on a balcony at an apartment complex on Sunday and called the authorities, the Glendale Police Department said.
One witness, Steve Kobelin, told Fox 10 he saw the pup and realized it couldn't get out of the sun. Temperatures in the city reached 113 degrees during the day on Sunday.
"The dog was on the patio most of the day, it was in stress, it was scraping at the door, it was trying to get inside," he said.
Another witness, Rocky Buch, told the station the scene was horrifying to watch.
"You could see the dogs paws were burning, because that apartment gets full west sun," she said. "There's no shade, he was hopping around and he had no water."
Police immediately responded to the 911 call, but were unable to get inside, the department said. By the time they accessed the balcony, the dog had died.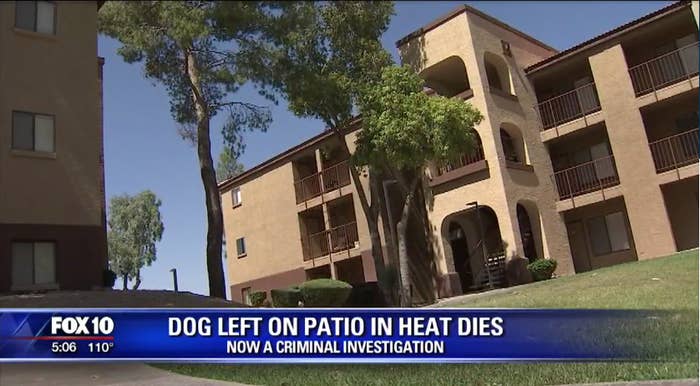 "Sadly, the dog had already died before first responders were able to get to it," the department said.
The dog was taken by the Humane Society for an investigation into its cause of death. Its owner, identified by The Arizona Republic as 28-year-old Adrian Gonzalez, may face animal cruelty charges depending on the result of the investigation, authorities said.
Buch told Fox 10 she hopes the owner faces steep consequences.
"It was totally preventable and I hope these people are held to the fullest extent of the law and if there's a way to prevent them from ever owning another pet again," she said.