People are outraged on the behalf of a new dad after he posted an itemized hospital bill from his son's birth that shows he was charged $40 for "skin-to-skin" contact with the infant.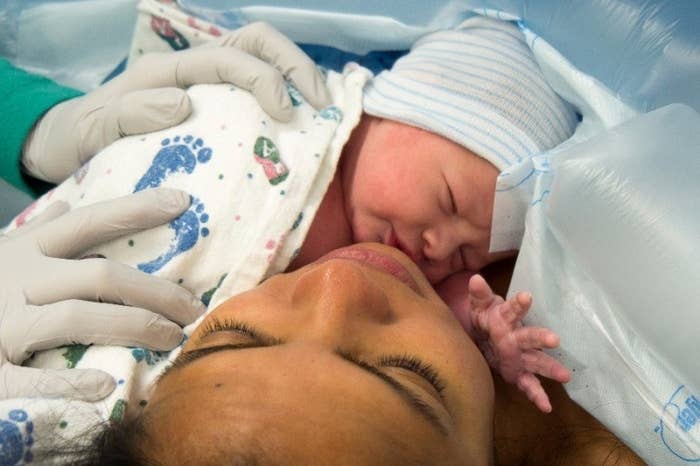 Ryan Grassley of Spanish Fork, Utah, told the Daily Herald his son was born at Utah Valley Hospital via a planned C-section last month.
When Grassley and his wife got their hospital bill, they noticed a strange charge for $39.35 on the bill.
It was listed as ""skin to skin after c-sec," which Grassley said refers to when he had placed his newborn on his wife's chest after the C-section in order to bond with the baby.
Grassley said he thought the charge was funny, so he posted it to Reddit. It soon went viral, and people online had a lot of ~opinions~.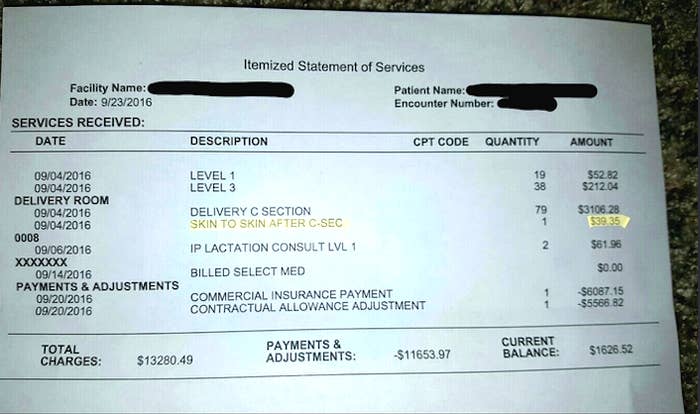 They were pretty pissed.
"Hospitals charge you for waiting in the waiting room! I'm not shocked they're charging for you for holding your own baby!" one person said.
A hospital spokesperson, Janet Frank, told BuzzFeed News the fee is not for holding the baby, but for bringing an extra caregiver into the OR to help with the skin-to-skin contact:
In general, Utah Valley Hospital is an advocate for skin-to-skin contact between a mother and newborn directly after birth. Skin-to-skin is a best practice with proven benefits for both mom and baby. We do everything possible to allow skin-to-skin after both vaginal and C-section births.

In the case of a C-section, where the bedside caregiver is occupied caring for the mother during surgery, an additional nurse is brought into the OR to allow the infant to remain in the OR suite with the mother. This is to ensure both patients remain safe.

There is an additional charge associated with bringing an extra caregiver into the OR. The charge is not for holding the baby, but for the additional caregiver needed to maintain the highest levels of patient safety.
Grassley told the Daily Herald that he doesn't have an issue with the hospital and "just wanted to give people a laugh."
"It was a good experience," Grassley said of the birth. "I don't want this to turn into some kind of witch hunt where everyone gets mad at the hospital."
He also started a joke GoFundMe to reclaim his $40, saying any additional money will go toward a vasectomy. So far he has raised $70.