A guy in Texas may need to add a lawyer to his wedding registry after a video of him proposing in the middle of a major freeway caught the eye of thousands online — and the cops.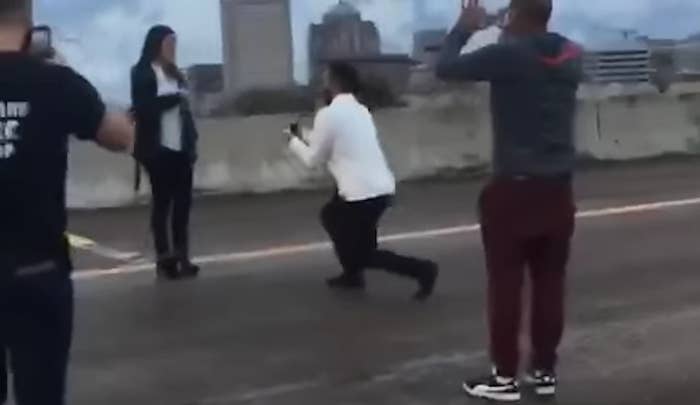 Vidal Valladares Navas told the Houston Chronicle that he decided to propose to girlfriend Michelle Wycoff on the I-45 in Houston because she loved the spot.
He added that he also took his girlfriend of more than a year there on his motorcycle when they first started dating.
So, Navas hatched a plan. He had some friends follow behind him in their cars and stop the traffic behind them. He then pulled Wycoff out of the car and proposed.
Wycoff posted a video of the moment to her Instagram, but later made her profile private. The moment was also uploaded onto YouTube.
Of course, many drivers weren't too happy with the stunt and honked their horns angrily as the couple embraced.
"When you shut down one of the biggest and busiest freeways in the entire country (I45) and you ask your girl if she wants to marry u, That moment is priceless love u #shesaidyes," he wrote.
Navas told the Houston Chronicle that the proposal was genuine, and he wasn't worried about placing himself in a dangerous situation.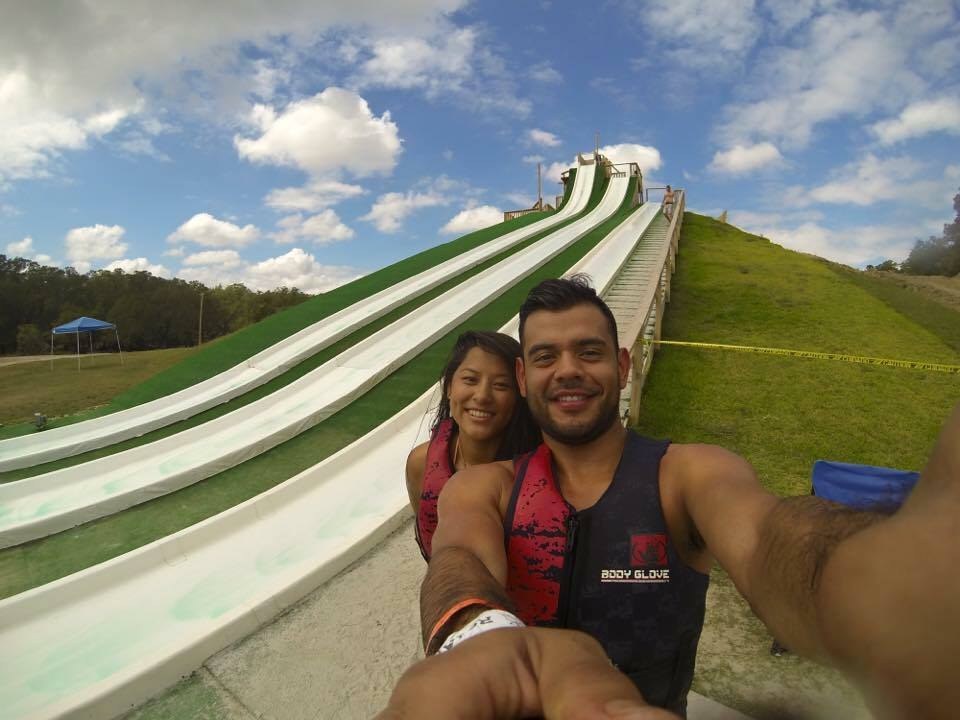 "I never really thought about causing an accident," he said. "I thought about my girlfriend."
Wycoff also told the newspaper she wasn't concerned with the safety of her big moment.
"Honestly, I didn't think about if it was a good idea or a bad idea," she said. "I was just so happy in the moment. I love him so much."
But many people online didn't share in the couple's happiness. The video soon went viral, and many people said they were furious the couple didn't consider they could have caused an accident.
And accused them of pulling a dangerous stunt just for social media attention.
"Only in Houston will dumbasses make a freeway shut down for a wedding proposal," one woman wrote.
The video also caught the attention of some other people: officers from the Houston Police Department. And now, authorities told BuzzFeed News, Navas is facing a misdemeanor charge for his antics.
Victor Senties of the Houston Police Department told BuzzFeed News that on Tuesday officials decided to charge Navas with blocking a roadway, a Class B misdemeanor.
Senties said no officers witnessed the proposal, but police became aware of it after the media attention. The charge is pending until Navas is in custody.
Officers believe the incident could have ended in tragedy, and people should not copy it, Senties said.
"We do not encourage this type of thing because it's very dangerous and people could have lost their lives," he said.
BuzzFeed News has contacted the couple for comment.
CORRECTION
The freeway was the I-45. An earlier version of this story misstated the freeway.