A high school senior has set the world on fire with possibly the greatest, yet simplest, talent show trick of all time.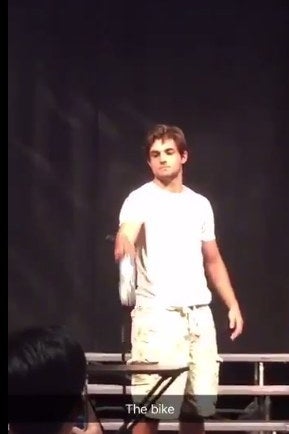 Mike Senatore, a senior at Ardrey Kell High School in Charlotte, North Carolina, performed his masterful water bottle trick to a roaring crowd at a recent school talent show. Luckily, his friend Wes captured the whole thing on video and shared it with us on Twitter.
Here's another angle, if you need to see it closer up.
The crowd flipped the fuck out, of course, as anyone would do in the presence of such wizardry.
People are losing it over the trick.
Like, it was mindblowing.
They just can't handle it.
Everyone's reaction.
Even YouTube celebs are impressed.
People are, of course, now dying for Mike to perform his trick for Ellen Degeneres.
And they are trying out the trick for themselves.
Mike hasn't returned a request for comment from BuzzFeed News, but he seems pretty stoked about his newfound fame.