House Speaker Paul Ryan is getting a ton of flack on Instagram after posting this photo of Capitol Hill interns.
The Republican posted the photo on Saturday at the Capitol before the Republican National Convention in Cleveland.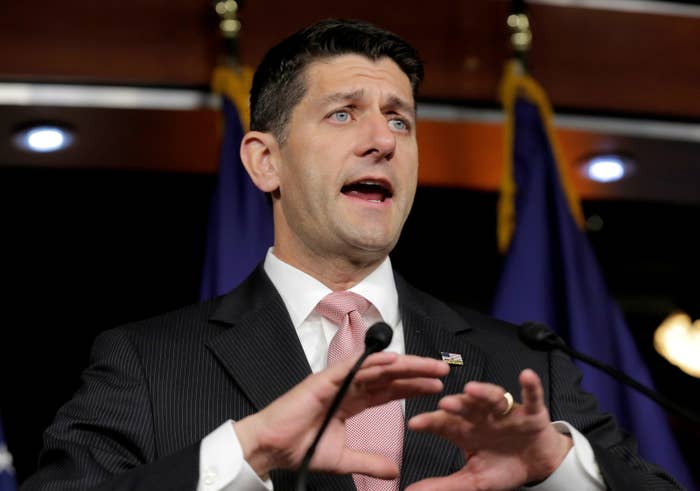 "I think this sets a record for the most number of #CapitolHill interns in a single selfie. #SpeakerSelfie," he wrote.
However, people have been criticizing the photo because nearly all of the interns pictured are white.
"This should be a wake up call. And hopefully embarrassing. #diversity," one person wrote.
People called it the "least diverse selfie in history."
And called the speaker "tone-deaf."
"Plenty of diversity; I see blue suits, a green suit, brunettes, blondes - lots of diversity!" one person wrote.
Other people had jokes.
"Here's a picture of Paul Ryan with his summer interns (or, as it's also known, The Gathering of the Codys)," wrote GQ's Freddie Campion.
BuzzFeed News has contacted Speaker Ryan's office for comment on the photo.