The company said last year that the new tampon was designed to help women seamlessly incorporate their period into their busy lives.
"One in every two girls believes their period holds them back from certain activities," the company said in a press release. "We know that any day can turn into an adventure for girls, and we want to make sure nothing stands in their way, especially their periods."
But about a year after the product launched, some angry customers are giving the Pocket Pearl some seriously bad reviews.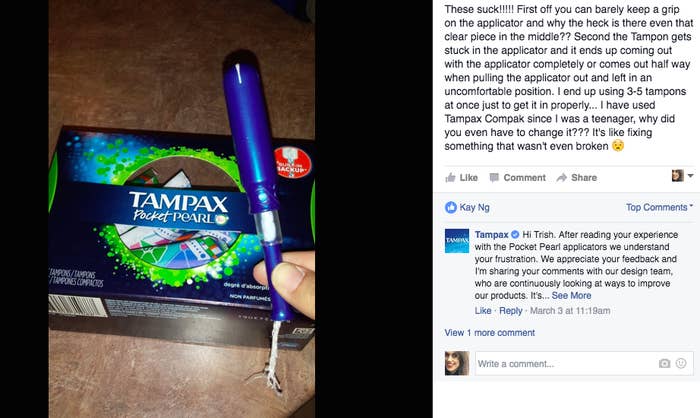 As Cosmopolitan first reported, the tampons have just a two-star rating on Amazon. Many angry customers have written that the tampons are falling apart in their hands, while others have struggled to figure out the complex design.
They said the tampon's applicator "collapses in on itself almost every time, and fails to push the tampon into place properly."
"I would say that the majority of times I insert one, it's left placed awkwardly, painfully, and lacking in protection," one customer wrote.
Customers say the faulty design is leaving them in the awkward situation of putting the tampon in "manually," which is never fun.
"It is messy and gross, and I would rather use the cheapest cardboard applicators than these awful things," one woman said about inserting the tampon with her finger.
People are also complaining on the brand's Facebook page, with one woman saying she had to try multiple times to get even one of the tampons to work.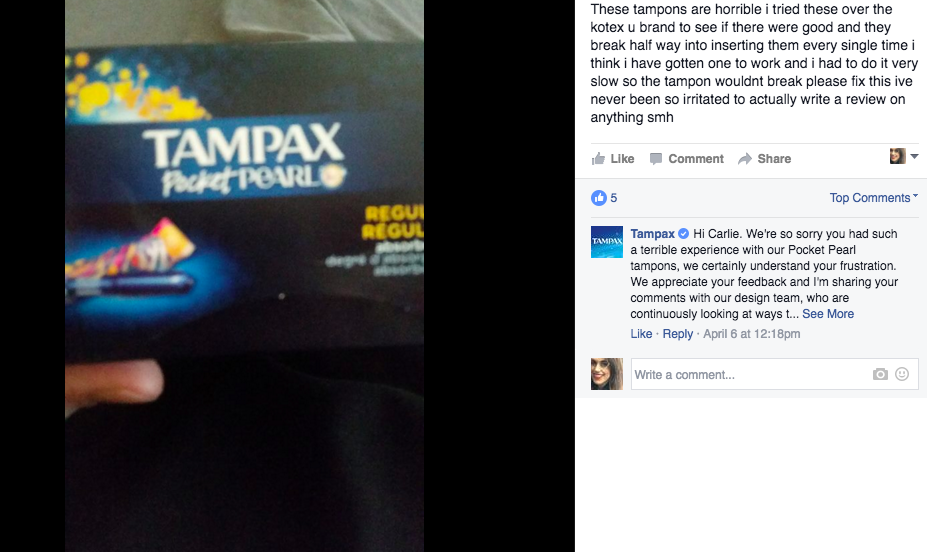 Many customers added that they were especially upset because they were loyal users of Tampax's Compak, and are disappointed they can no longer get that product.

"I loved the prior version of this — the Tampax Compak — but the new Pocket Pearl design is beyond awful," one woman wrote.
The company has been responding to customers on social media offering to refund the product if it isn't working for them. They even created a video to show women how to properly use it.
A spokesperson for Procter and Gamble didn't immediately return a request for comment from BuzzFeed News, but told Cosmopolitan the dissatisfied customers represent a small fraction of overall users.
"[Tampax] already has a design team in place working with urgency to improve the experience with the applicator. We're encouraging anyone who experiences this to call us at 1-800-398-3766 so we can learn more," the spokesperson said.