This is Kelsey Harmon, a college softball player from Oklahoma.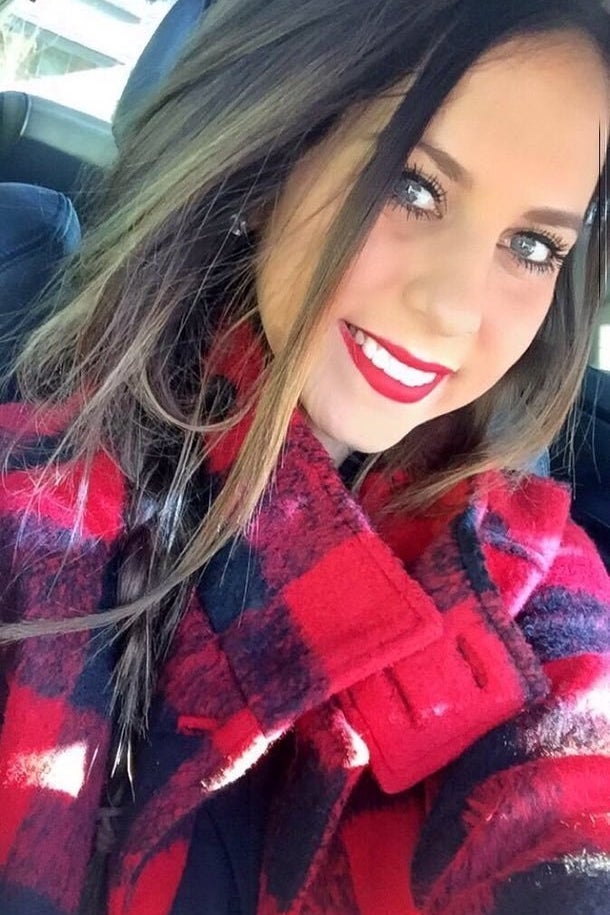 On Wednesday night, Harmon tweeted a photo of herself having dinner with her grandfather. She then revealed what she said was the GUT-WRENCHING story behind her snap.
"Dinner with papaw tonight...he made 12 burgers for all 6 grandkids and I'm the only one who showed. 😢 love him," she wrote.
Harmon told BuzzFeed News now that the six grandkids are older, it is hard for them to all get together like they used to. But, Papaw had asked them to all come over while they were around for spring break.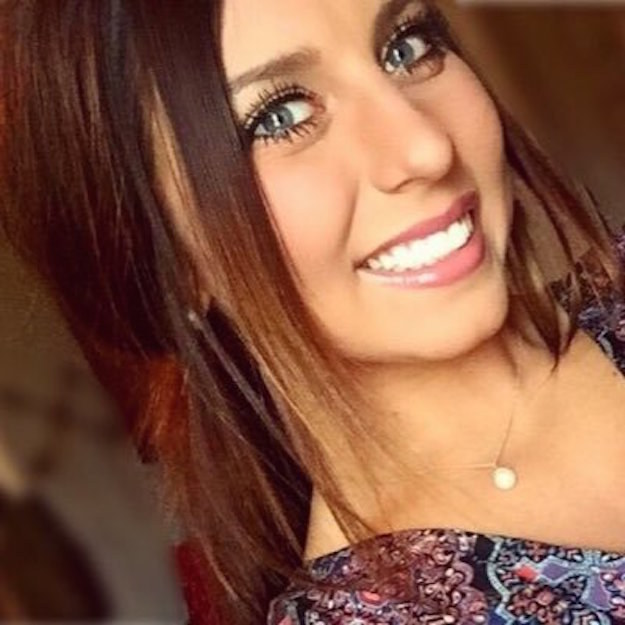 "He's always trying to make sure we all stay close to him and close to each other," she said.
So, Harmon said she showed up on time for the dinner. She said she could tell Papaw was excited because "he even made homemade ice cream, our favorite as kids."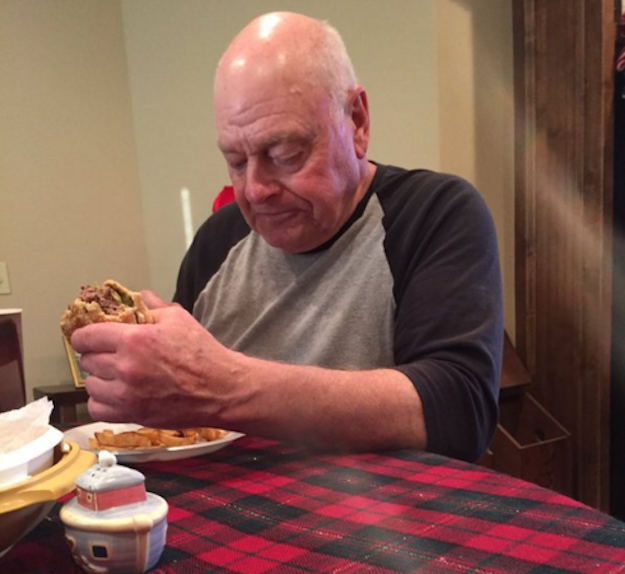 She explained what happened next:
So I sit down and get a plate, but he waits because he wanted to make sure everyone else got plenty. Well about 30 minutes pass and he decides he'll eat just one. An hour goes by and nobody shows. I could tell he was disappointed, but I made sure to stick around and hang out with him. We had a really great time.
Harmon said she posted the picture to Twitter not expecting it to even get a retweet. But the tweet totally blew up, and got more than 70,000 retweets in less than 24 hours. Hearts broke all over the world for poor Papaw.
"At about midnight, one person retweeted it," Harmon said. "Then 10 more did. Then 100 more. Then soon I had 2,000+ just within 30 minutes. It was so crazy."
Why didn't the other five grandkids show up?
This is way too sad.
"I can't look at that pawpaw picture without wanting to cry. like who does that to their grandfather," one woman wrote.
Some people pointed out it could have been worse.
People also of course, turned Papaw into a meme.
And others said the photo made them miss their own grandparents.
"This breaks my heart. [I'd] do anything to eat dinner with my grandparents again," one person wrote.
Other people got super pissed at the other five grandkids.
And even started to troll Harmon's cousin, Brock Harmon, on Twitter.
It actually got a little scary, and Kelsey Harmon tweeted that people started sending her cousins death threats over the photo.
After the tweet went viral, Brock Harmon tweeted that he had decided to pay his grandpa a visit. He even had a burger.
Kelsey Harmon said that her cousin was "mad at me last night but he is over it and is laughing at all the tweets and memes about Papaw."
And he added that he has been forgiven for missing dinner.
But he's still getting a lot of shade for missing the dinner.
As for Papaw, Kelsey Harmon said he doesn't quite understand how widely the story had spread because he doesn't use social media.
"He appreciates all the kind words and he is fine," Harmon said. "He knows we all love him very much."
She added that she is happy the story is being shared, because "it's made young people realize how important family is."
"I made just one person call their grandparents and check on them, then it's all worth it," she said. "I think the world of my Papaw and I want him to know how loved he is."
Update: To celebrate his new found fame, Pawpaw decided to throw a massive cookout for anyone and everyone at their family's flea market. Read more about it here.