Many Americans waking up to a Donald Trump presidency on Wednesday were filled with a sudden dread about facing their pro-Trump relatives for the holidays.
Especially Thanksgiving, which is right around the corner.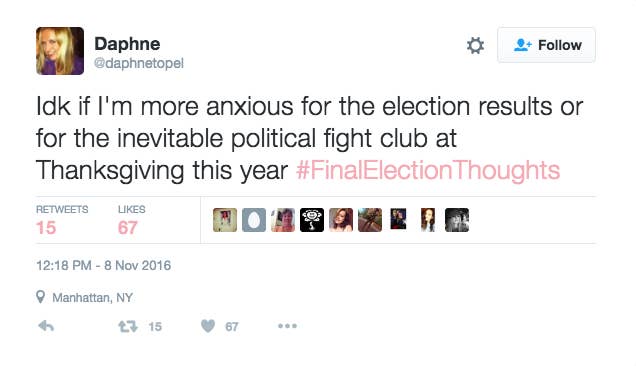 The day for families to come together and give thanks is feeling a little different this year.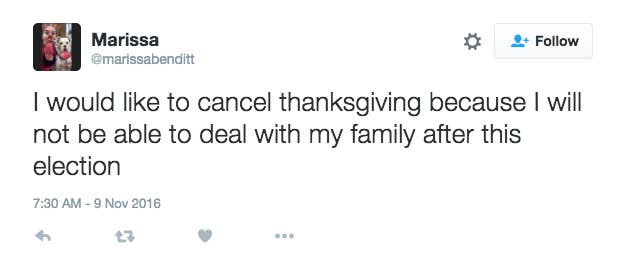 Can we postpone?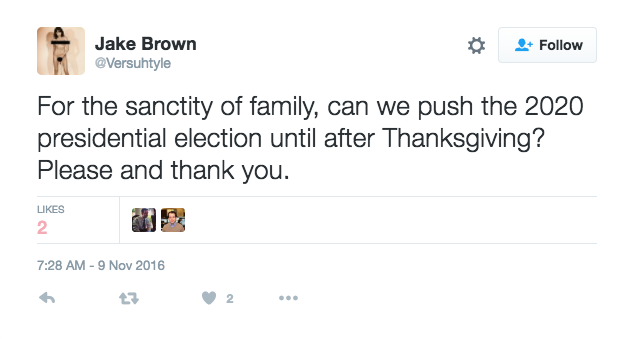 This isn't good for family bonds.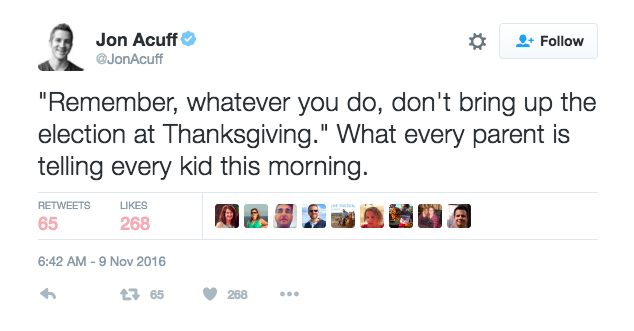 Some people were like, F it.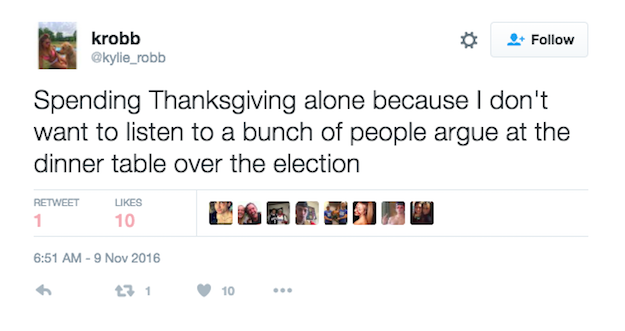 "Definitely trying to work a double on Thanksgiving so I don't have to eat dinner while listening to my whole family argue over this election," said one person.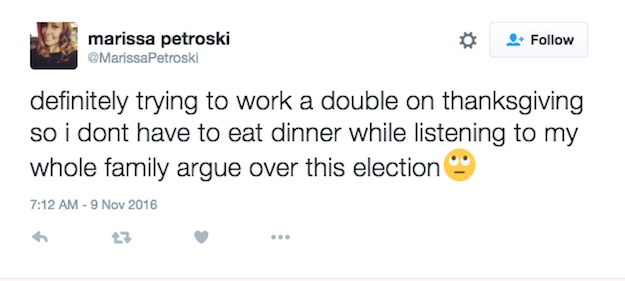 Others are anticipating a crazy AF holiday.
It's gonna be...lit?
They were not messing around.
"WWIII is gonna start with a cheap rosé at my family's Thanksgiving," said another.

But some were like, my body is ready for drama.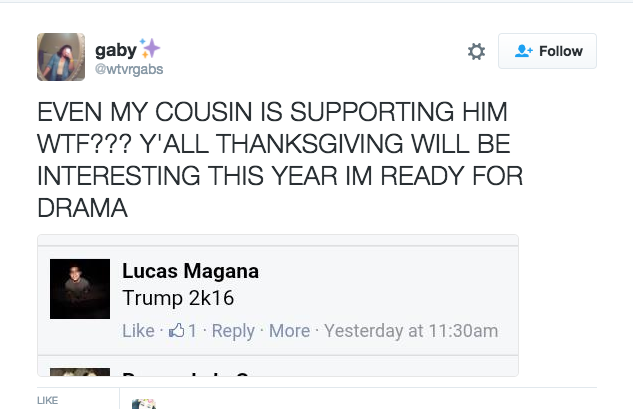 "DO NOT want to spend Thanksgiving with my racist ass family this year but maybe I'll go just to cause drama," said one.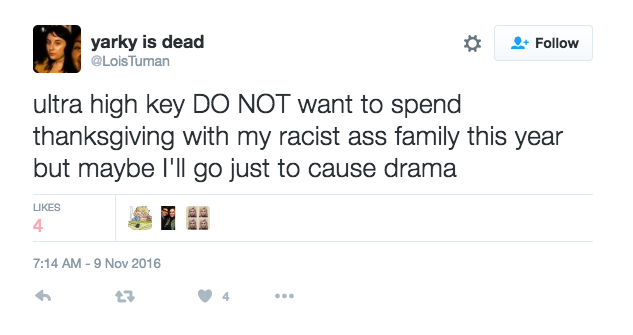 "OH WOW nobody is ready for me at the Thanksgiving table once this election is brought up. HOLD ONTO YOUR MASHED POTATOES KIDS IM SWINGING," said another.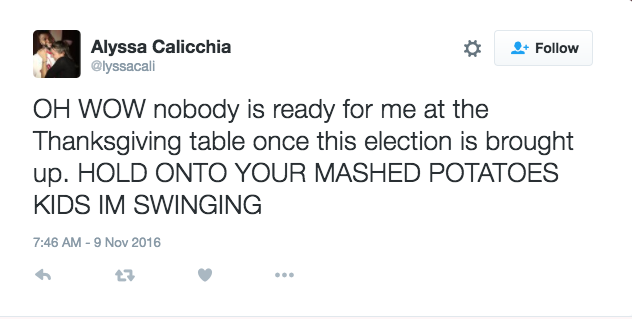 Others were already planning their shade.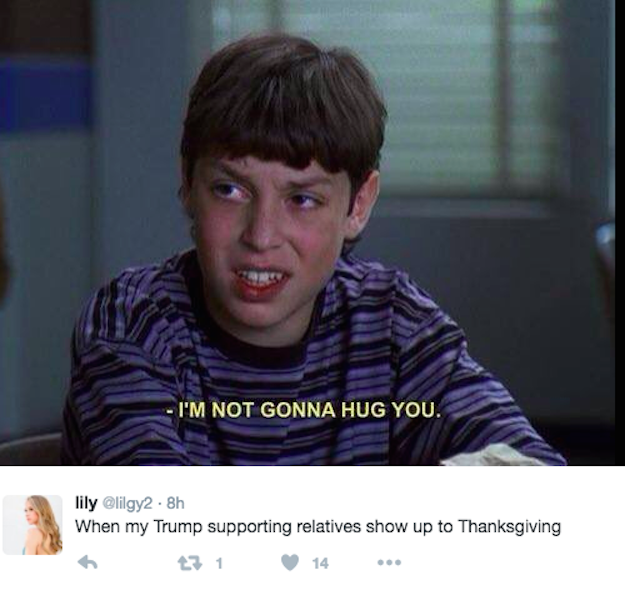 Ice cold.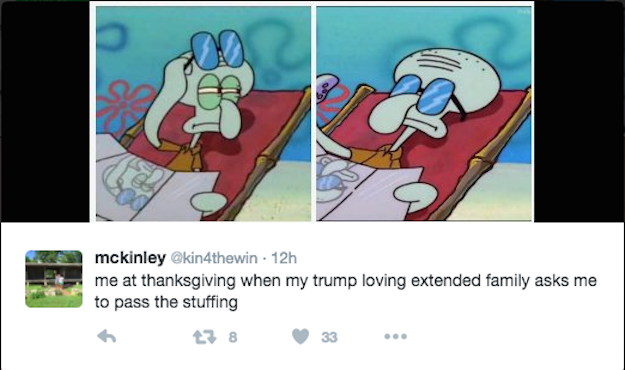 It's going down.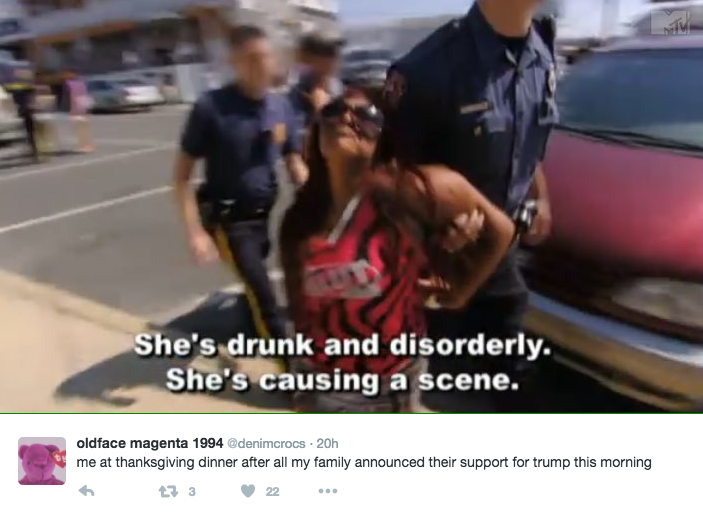 But mostly everyone was like, sigh.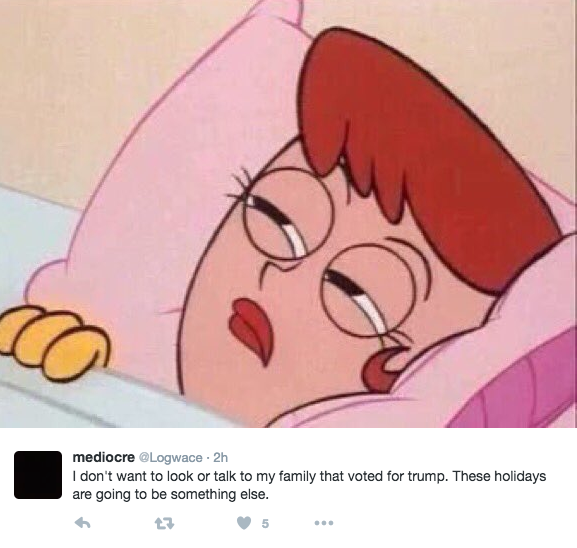 And a few were choosing to focus on the positives, Thanksgiving food. Happy holidays, America!