We know by now that the teen activists who survived the Parkland school shooting are very good at using social media to clap back at detractors.
The most vocal Parkland students on Twitter, including Cameron Kasky, Emma González, Sarah Chadwick, David Hogg, and Sofie Whitney, have confronted trolls head-on in front of a worldwide audience.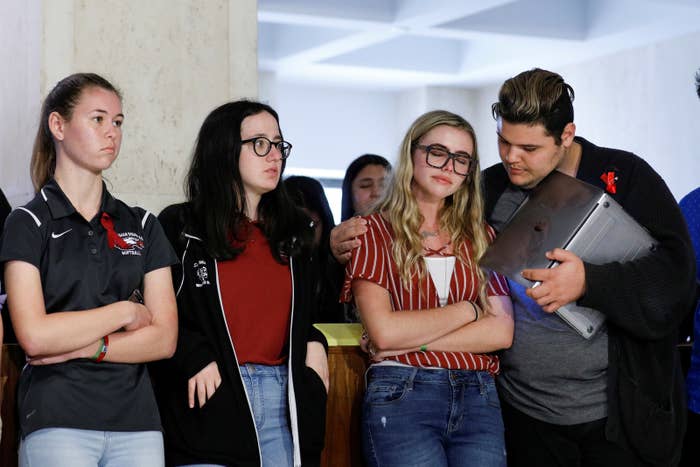 They've mocked false conspiracy theories that they are hired "crisis actors."
And made tongue-in-cheek jokes about their fellow activists.
This GIF really says it all.
Some, like Sarah, have been calling their trolls out directly.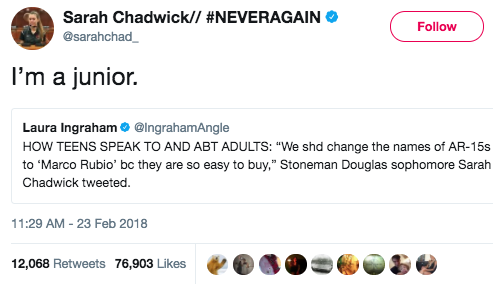 Adam Alhanti, another teen survivor, dug up an old tweet from the NRA's Dana Loesch to make his quip. "We know," he wrote, in response to Loesch's "Teenagers piss me off."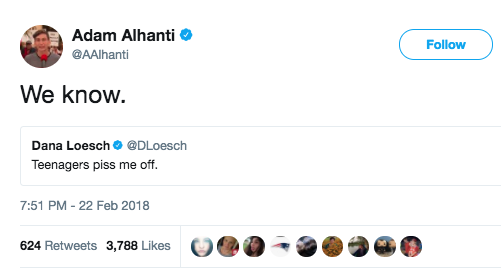 Sarah also used Twitter to burn politicians. "We should change the names of AR-15s to 'Marco Rubio' because they are so easy to buy," she wrote.
Other teen activists used memes to spread their message.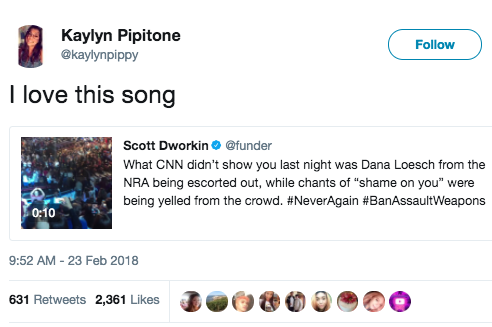 A guide.
👀
They also tweeted things that were delightfully normal.
Including sending love to each other.
And things that are def relatable.
Many adults pointed out that people trying to troll teens have NO idea what they are in for.
They say they "love it."
Some have declared that "teens are good now" (except we here at BuzzFeed News, who have always been pro-teen).
And it seems like they know it, too. "Yeah we are."