In case you haven't heard, attorney Rachel Lindsay is making history on The Bachelorette this season as the show's first black lead. Her first episode aired on Monday night.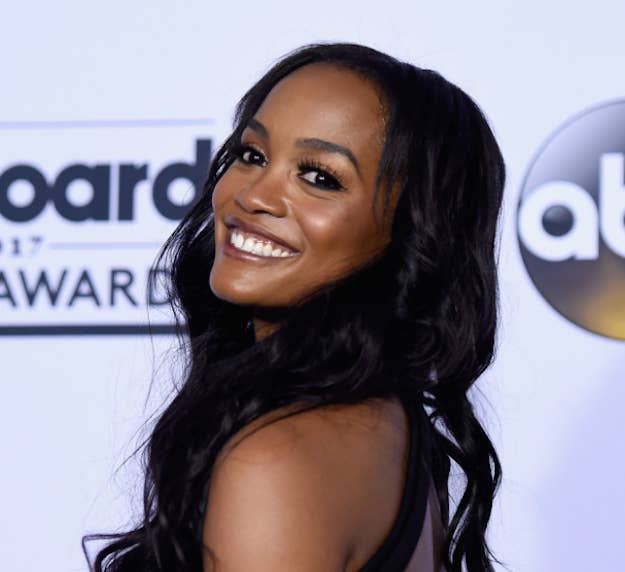 The ad features black women of all ages, and with varied hairstyles and skin tones celebrating what makes their lovely tresses unique.
The ad pleasantly surprised many women of color who were watching the show, and soon many began celebrating online.
They were so excited to see a commercial celebrating what makes black women unique. "PREACH IT SIS."
One woman called it "amazing" and "empowering."
They loved its depiction of "#blackgirlMagic."
And sent many applauding GIFs.
"Shout out to #Pantene for that BEAUTIFUL as celebrating Black women and natural hair! That whole narrative was right on point!"
"This Pantene commercial just gave me lifeeeee!"
Many reached out to the company directly on Twitter to say thank you for its representation of black women.
"But like okay @Pantene for puttin it out there saying that sleek and wavy aint the beauty standard, i freaking loved that commercial!!"
Some women pointed out that having a black Bachelorette is leading brands to take the long overdue step of including more diversity in their ad campaigns.
"I'm watching #bachelorette to see the ads that brands are pushing out."
Diversity leading to more diversity is always a good thing.
A lot of women threw shade at Shea Moisture, saying it should take notes after its recent ad debacle.
"Pantene out here showing Shea Moisture how to correctly focus on Black hair in a commercial! Love it."
Some women weren't sold on Pantene's products.
But for the most part, black women celebrated the ad as a move toward better representation. "The first black bachelorette ... Pantene celebrating black hair! It's a good night for African American women #blackgirlmagic"