Matt Lauer's surprise firing from Today over sexual misconduct allegations have dominated headlines all week, but you wouldn't know it by picking up the Dec. 4 issue of InTouch Weekly on news stands now.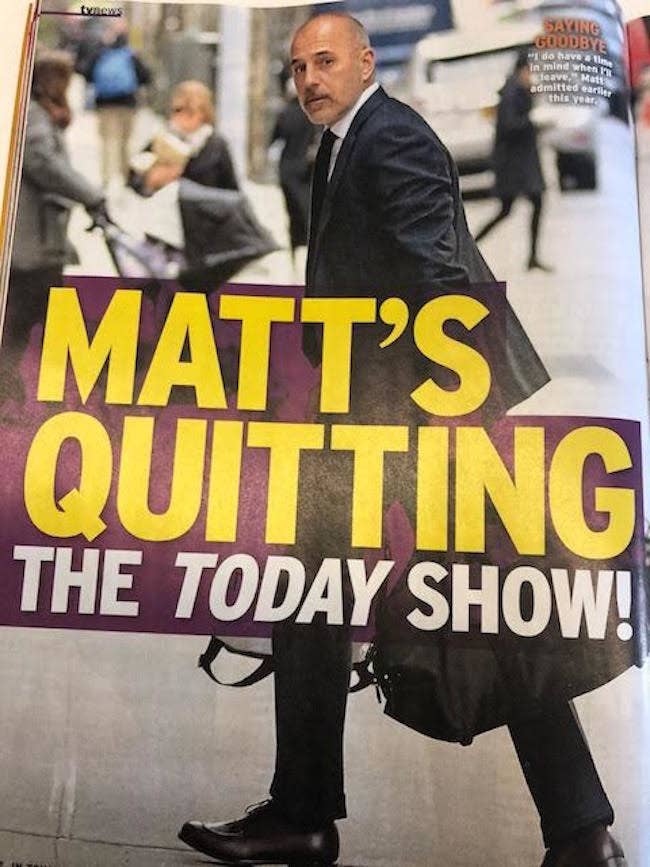 As first noticed by Eve Peyser of Vice, the magazine ran an ill-timed story about Lauer considering leaving his hit show the week he was fired.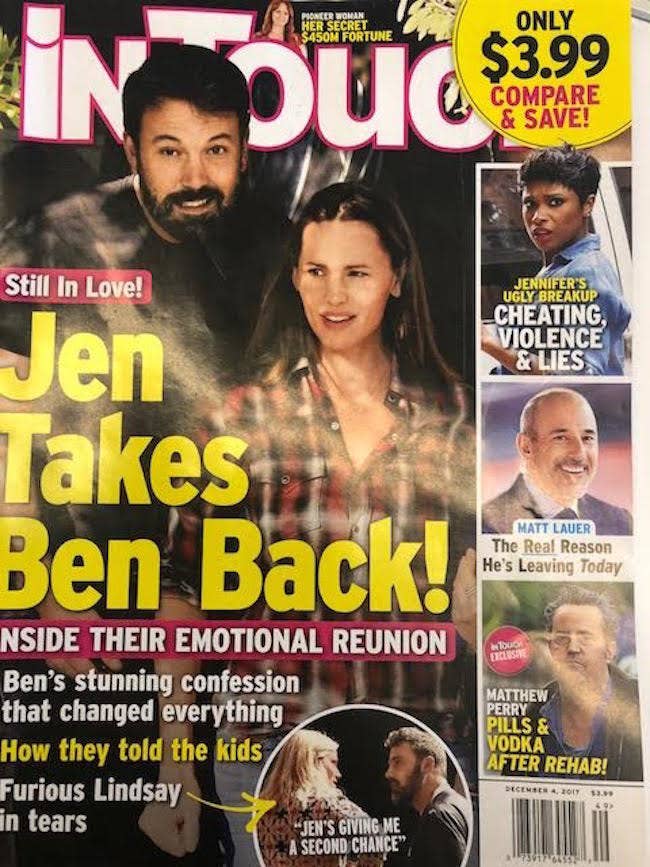 The article cites a "source" that says Lauer has "always been a team player" and "tried to make things work," but now he is "done trying" and plans to leave the show.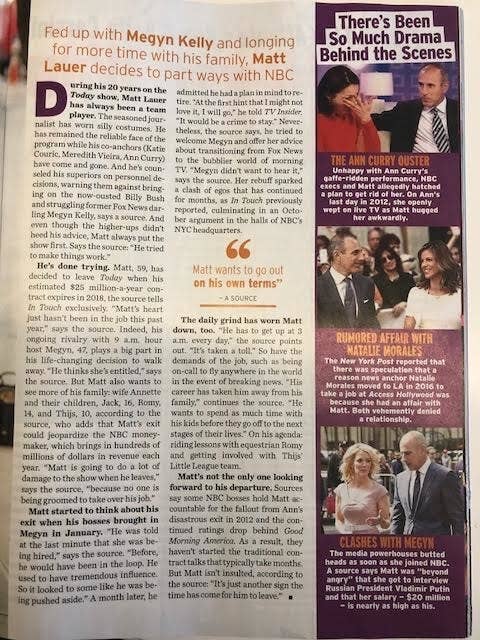 After Peyser shared the story on Twitter, many people had some fun trolling the magazine.
Especially elements of the article itself, like claims Lauer just wants to go horseback riding with his daughter.
Lots made the same joke.
Anyway, here's a photo of a cat that looks like Zorro, bye!