People are dragging Marie Claire after the women's mag posted an article pointing out that Meghan Markle, current and future queen*, has "a single gray hair."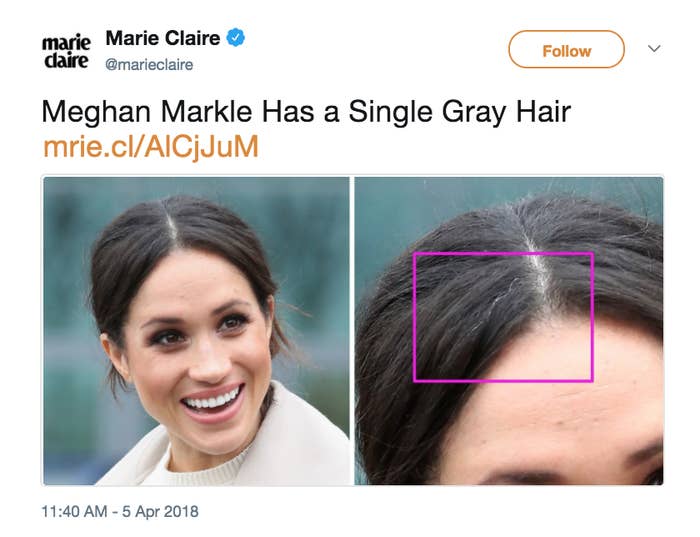 A writer for the mag spotted the errant hair in a photo from March 23 of Markle and Prince Harry in Belfast. The author wrote that the hair was "glorious because, same."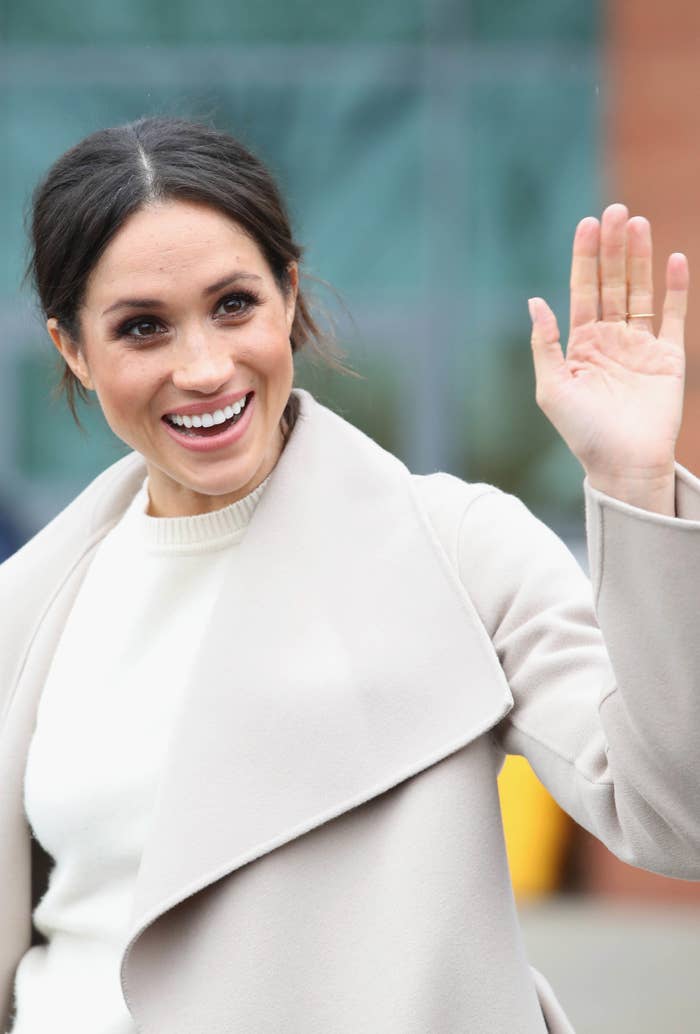 "Who knows if Meghan Markle is choosing to just own it, not waste the time and money on such frequent upkeep, or, just doesn't notice because it's ONE HAIR," author Sally Holmes wrote. "But, either way, it's nice to see she's a regular person with a few stray grays, just like everyone else!"
The mag then tweeted the article out with a blown-up photo pointing out the gray hair and proceeded to get dragged to filth.
Some called it "journalism's lowest point."
And "ridiculous."
"Meghan Markle missed 1 appointment with her colorist and Marie Claire decided to put their journalism degrees to use."
"What the actual frick, get in the bin."
Women even showed off their grays in solidarity.
Others imagined how the article came to be.
Hmm.
🕵🏻‍♂️🕵🏻‍♂️🕵🏻‍♂️🕵🏻‍♂️🕵🏻‍♂️🕵🏻‍♂️🕵🏻‍♂️🕵🏻‍♂️🕵🏻‍♂️🕵🏻‍♂️
Conspiracy theories were born.
Some started to stan the Hair.
YAAASS KWEEN.
WERK.
Marie Claire has since deleted the tweet, but the article lives on.