Citizens of Portland, Maine, were treated to an unusual sight on Monday when a man decided to stand in the middle of the road dressed as a tree.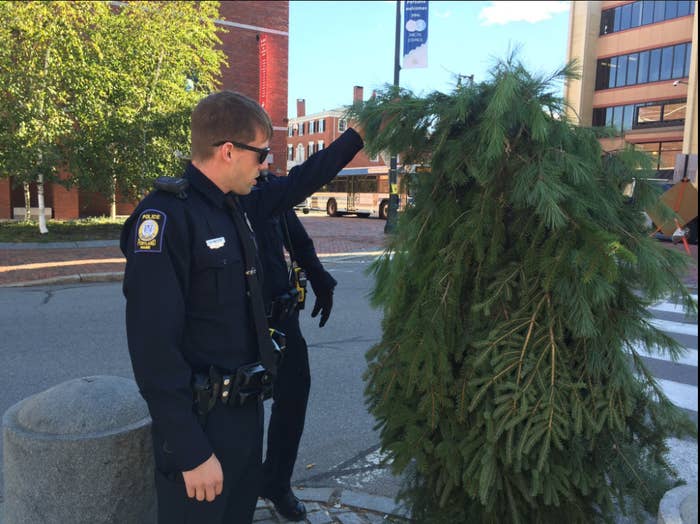 Police first warned the man, identified as 30-year-old Asher Woodward, to move off the road, WCSH6 reported.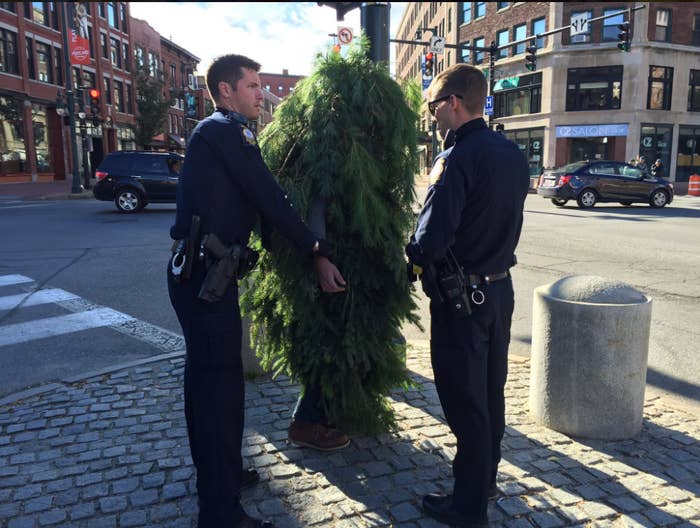 However, the walking tree was eventually escorted off the road.
LEAF HIM BE!
OH THE HUMANITREE!
After his first warning, Woodward was arrested for blocking traffic, WCSH6 reported.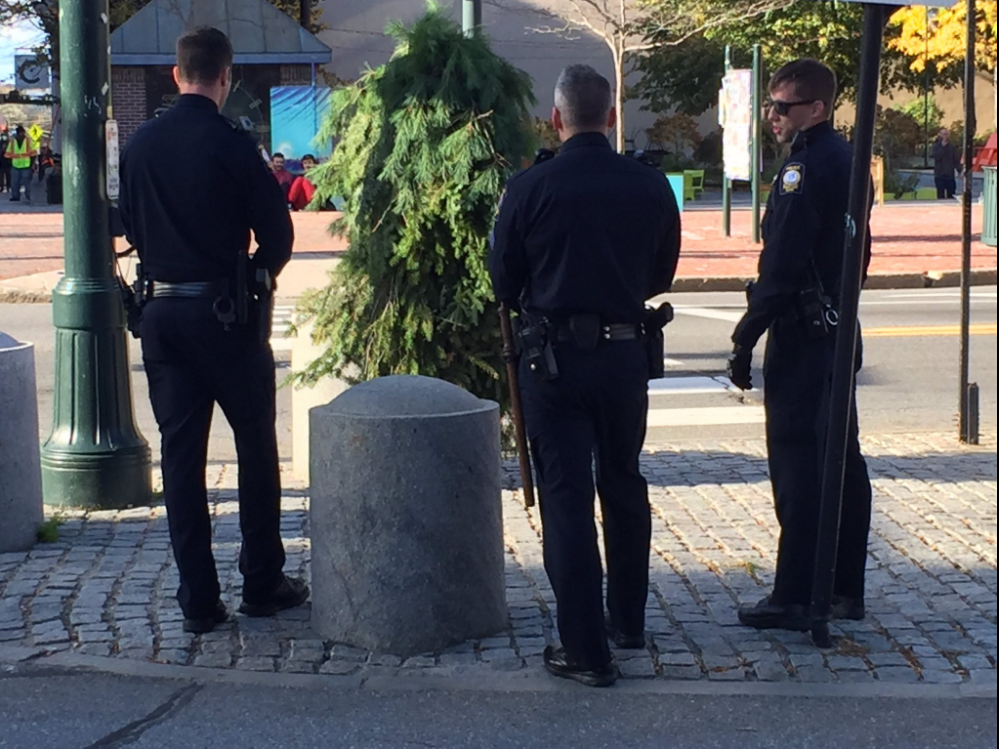 Authorities said that Woodward was trying to see how he could affect "people's natural choreography."
Woodward's strange actions soon went viral on Twitter after they were shared by WCSH6's Ted Varipatis.
People had a lot of puns.
Like, a lot of puns.
This guy may have had the best one.
Others found it relatable.
"Throwback to when I played a tree in the school plays for 5 years."
"And I would have gotten away with it, too, if it weren't for you meddling kids!"
"This beautiful video needs a beautiful soundtrack."
BuzzFeed News asked the Portland Police Department for more information on this story but was told they are no longer commenting on it.