NYPD Detective Fatally Shoots Man Suspected Of Assaulting And Robbing A Woman
The man had an altercation with two detectives, who were injured.
Two New York City police detectives shot and killed a 22-year-old man on Saturday who was suspected of robbing and assaulting a woman he knew, police said.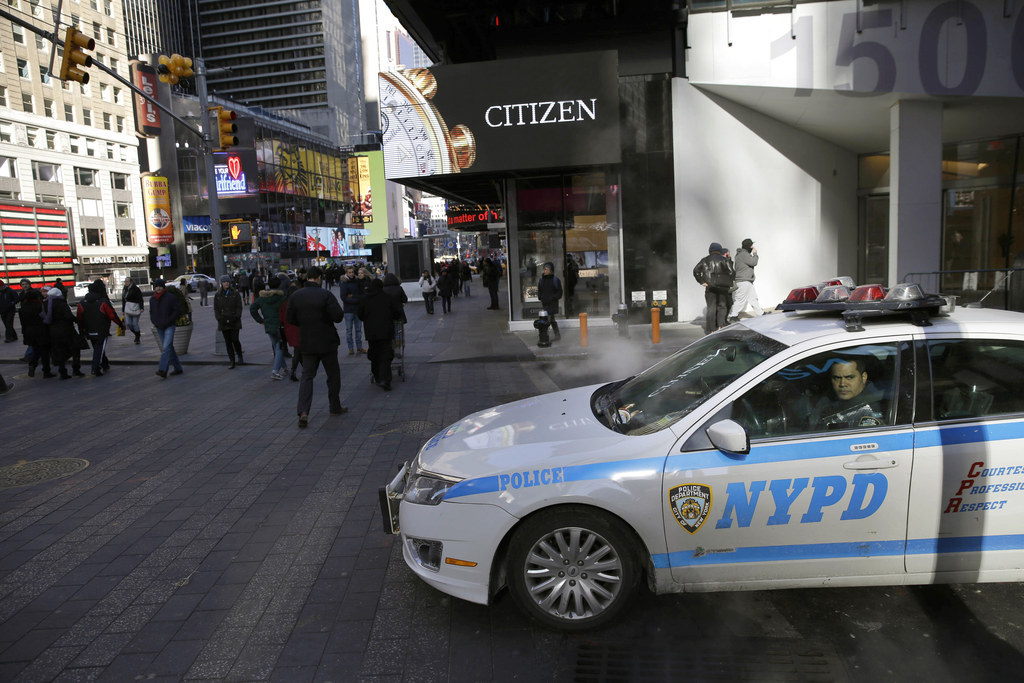 The officers shot the man, who was not identified in a NYPD press release, after a violent struggle in New York City's East Village.
Both officers were injured in the incident and are in stable condition at Manhattan's Bellevue Hospital.
On Thursday, a 21-year-old woman was giving a presentation during a class at City College when she was confronted by the suspect, who she knew, police said.
The man allegedly demanded to see her, so the woman took him into the hallway. After an argument, the suspect allegedly punched the woman and stole her purse.
Authorities arrived at the scene but he had fled, according to police.
Detectives later suspected the man was staying at a residence in the East Village. On Saturday, two detectives went there to try and find him.
When they arrived, the man allegedly fled using a fire escape. The detectives caught up with him in the building's lobby, and a physical altercation ensued.
During the fight, police said the suspect grabbed one of the detectives' radios and began beating the officers with it. One of the officers then shot the suspect once, in the torso. He was later pronounced dead at a hospital.
The officers suffered bruising and cuts to their heads and body and one suffered a dislocated shoulder, according to officials.
Neither the names of the detectives, nor the names of the suspect or female victim have been released.
The NYPD has been under scrutiny over its use of deadly force since the death of Eric Garner last year.
In March, the Staten Island Advance reported that the NYPD is looking into creating a special unit to investigate police shootings in the city.