A Kentucky Clerk Named Kim Had A Brilliant Response After Getting Angry Phone Calls About Kim Davis
Kim Tabor was tired of getting phone calls all day from people thinking she was Kim Davis, so she got creative.
This is Kim Davis, the Rowan County, Kentucky, clerk who was jailed for contempt of court after refusing to issue marriage licenses to same-sex couples.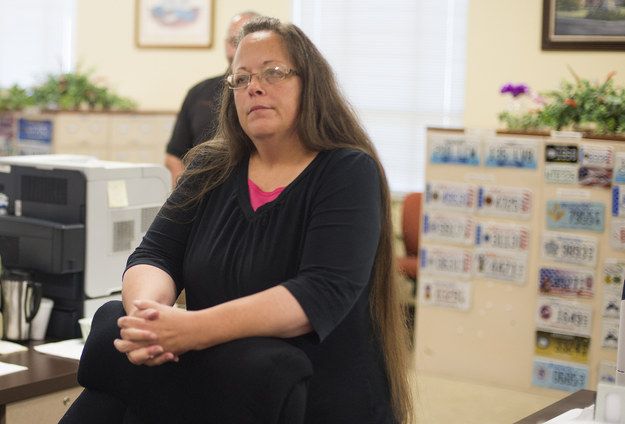 This is Kim Tabor, the deputy clerk for the Rowan Circuit Court.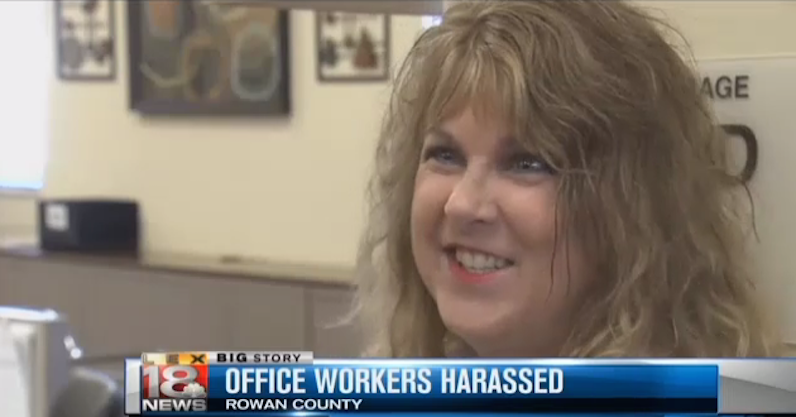 Kim Tabor has nothing to do with Kim Davis. But unfortunately for her, a lot of people angry at Davis don't know that.
Tabor told BuzzFeed News that her office has been inundated with both "hateful" and supportive phone calls for Davis, and it is incredibly disruptive.
"We can't get our work done here," she said.
But Tabor had a pretty brilliant solution. She made herself a shirt to wear with the hopes that people would get the hint.
Tabor said she wanted to make the shirt so that "hopefully people would understand we're two different offices, two different Kims."
Tabor said she has been wearing the shirt during her breaks and has it with her in the office.
She said in addition to hopefully sending the message, the shirt has provided some much needed levity during a stressful time for the county.
"It's breaking up the tension," she said.
More than anything, Tabor said she hopes her efforts help her office get back to normal after all of the media attention on the county.
"We just want to go back to our normal daily lives here," she said.