This Photo Of Ivanka Trump Avoiding A Hug From A Senator Will Make You Very Uncomfortable
"Don't hug me." -Ivanka Trump.
On Tuesday, Ivanka Trump — a top aide and daughter to the president — went to the Capitol to discuss parental leave with lawmakers. Sen. Marco Rubio attempted to greet her, and this happened.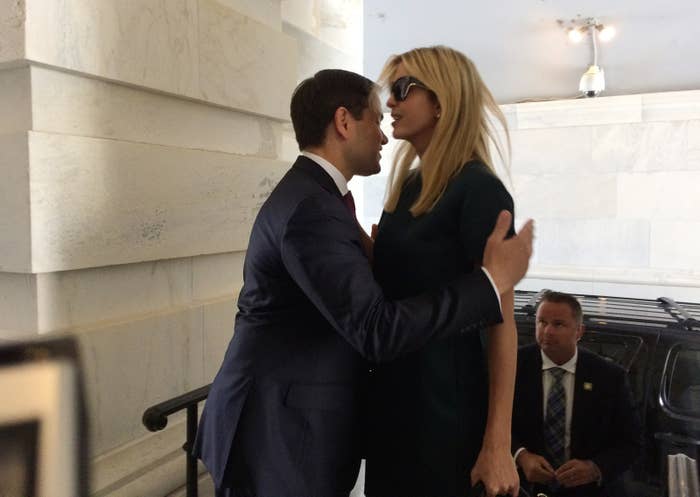 Ohhhhh nooooo.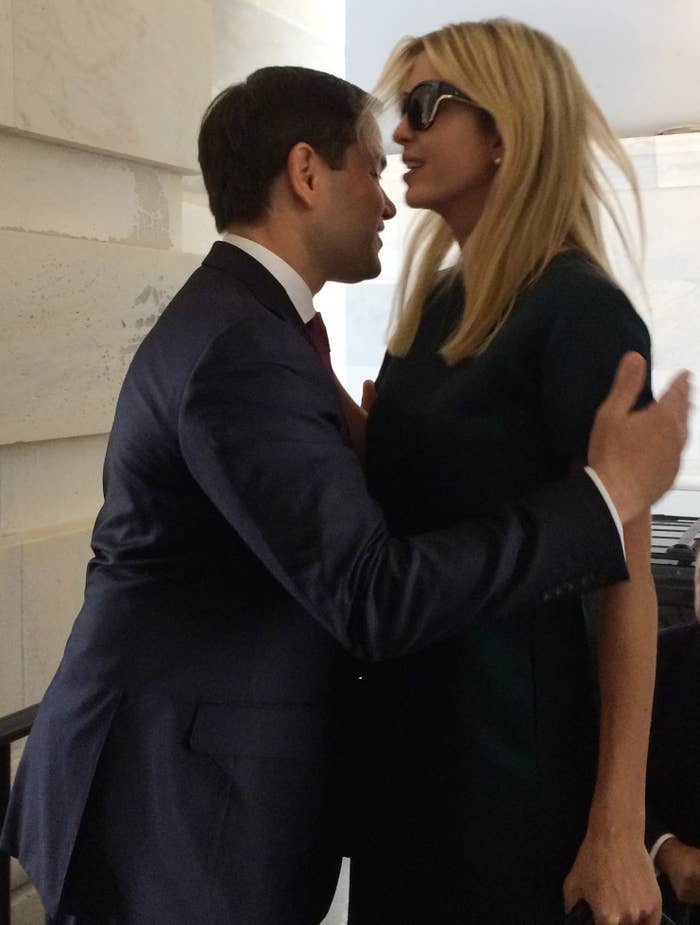 "Bro, what r u doin?" -This guy, and America.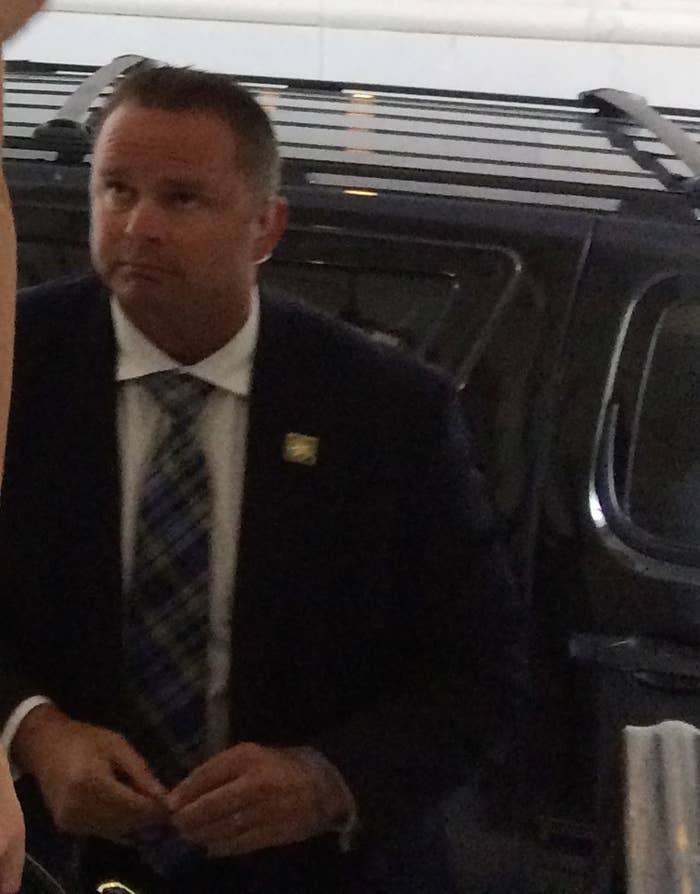 Naturally, people immediately began to troll the photo.
They said it was a bit robotic, to say the least.
Back off, dude!
No no no.
Awk awk awk.
Others hearkened back to another recent horrible hug.
And of course, Rubio's other awk moments. :(
Rubio has since addressed the ~controversy~, claiming the photo was just a bad angle.