This is Maddie, a freshman at Texas A&M University, and her almost year-old pupper, Nina. When Maddie got Nina, the adorable pooch was supposed to be HER dog.
Maddie's mom, Rosie, told her that Nina was her responsibility, and even put the dog's crate in her room. However, Rosie then fell totally in love with Nina.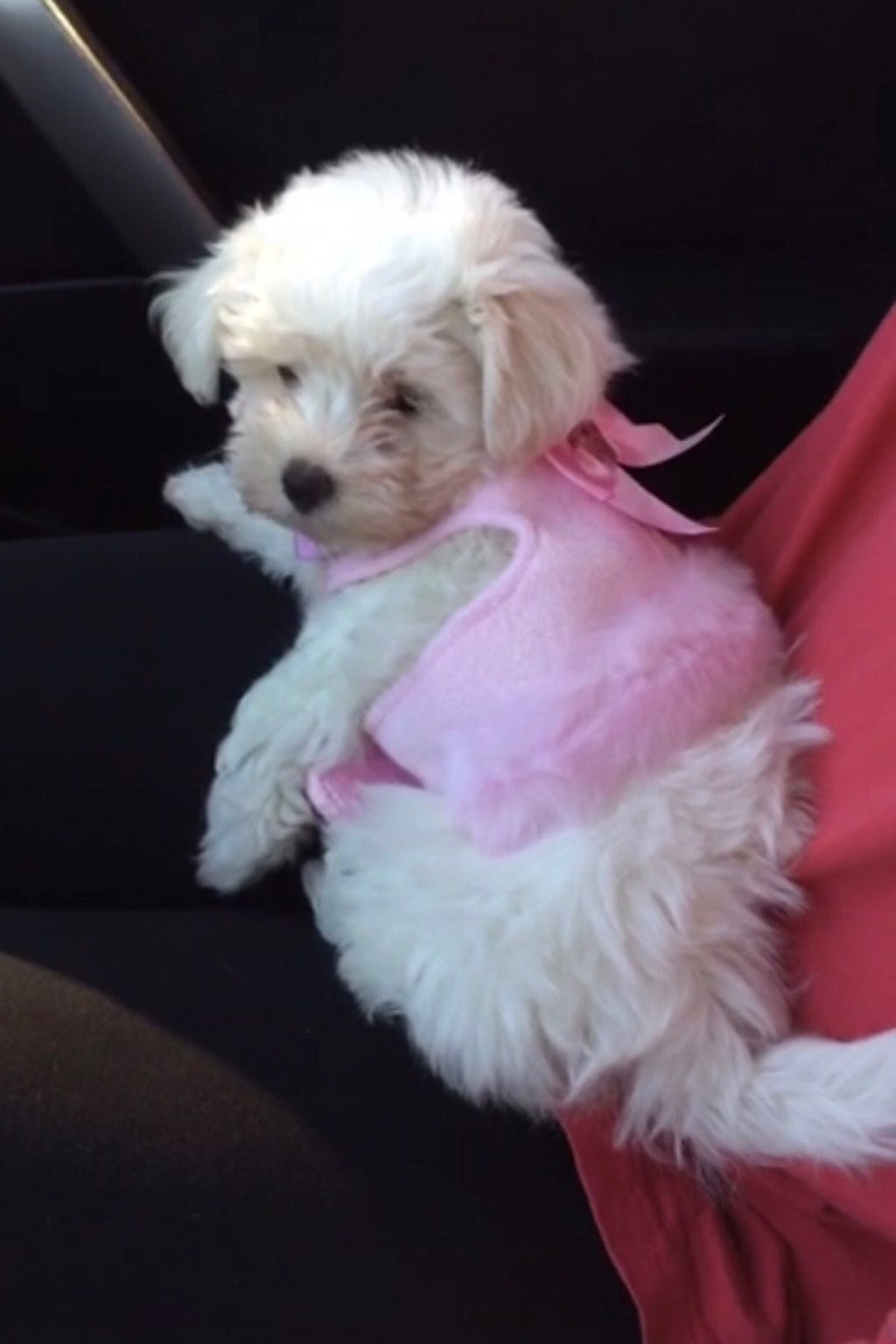 "Ever since we got her, my mom has been completely in love," Maddie said.
Maddie said her mom spends "way too much time" with Nina, and gives her too many treats to spoil her.
"Nina is literally her third child," she said.
Maddie moved out last month to start her freshman year, and recently came home for the weekend. Her mom had joked that she was going to turn her room into a room for Nina. Maddie thought her mom was kidding. Until she sent her this: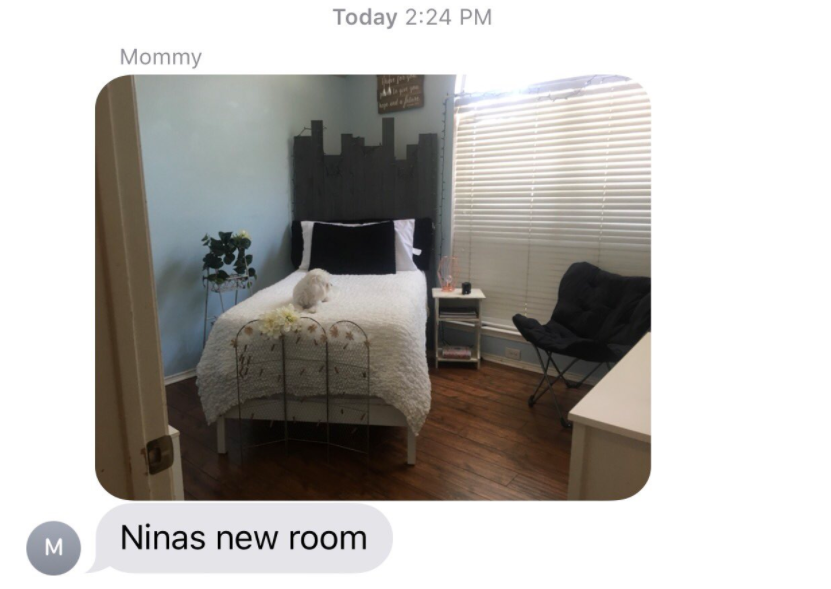 Maddie said Rosie completely redid her room for Nina, even buying her brand new bedding and adding a chair.
Maddie of course shared the makeover on Twitter, writing, "I'm in college for not even a month & my mom rearranges my entire room just for my dog."
Many people thought the room makeover was only right.
It is what Nina deserves.
"Nina bouta make yo ass make a bed on da floor when you go home to visit," said one person.
Some people came with the real questions.
And others said they could relate.
Maddie said her family is excited for Nina's new fame, and she has accepted her fate.